CES 2009: Live from the Sony Keynote with Howard Stringer
10.30 And finally... Usher! All these celebs, but none has matched the savage entertainment dished out by Tom Hanks at the beginning of the show.10.17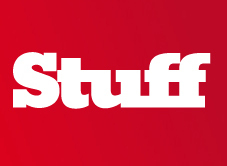 10.17 After some more celebrity appearances (from Oprah's doctore and baseball star Reggie Jackson) it's on to the 3D demonstration. Jeffrey Katzenberg from Dreamworks tells us they will be begin authoring all films in 3D. You can find our hands on with the Sony 3DTV here.
9.53 Life with PlayStation will be updated this spring. PS3 Home is now open beta and has 3.4m users. EA as now come on board to create a new set of content for Home.
9.48 Free Realms  is a new free MMORPG for PC and PS3, out in Beta right now. It's aimed squarely at girls, apparently.
9.42 One of the reasons Blu-ray won the format war was… PlayStation 3. Kaz Hirai, president of Sony Computer Entertainment, is here to talk about the future developments for PS3 and PSP. It's all about networked entertainment. PSN now has 17m registered accounts, 330m pieces of content downloaded. LittleBigPlanet is an example of how games can work with PSN. There are now 300,000 user-generated levels for LBP – which means you could play the game 24/7 for 2 years.
9.40 Blu-ray, we're told, allows 3D at home – and we're getting a clip of Pixar's next movie, Up (from the director of Monsters Inc), which is created in 3D. 3D versions of Toy Story and Toy Story 2 will be out this year, with Toy Story 3 in 2010.
9.33 John Lasseter, Disney's Chief Creative Officer, is on to talk about Blu-ray. "I've never been more excited about a technology… once you've experienced it, you can't go back."
9.31 And on to OLED – Sony is the first to commericialise OLED but we're getting a glimpse of something far cooler – flexible OLED displays. Howard is squeezing and bending a display that's playing video. Which means big screens in small places… very very cool, but only at concept stage at the moment.
9.27 And now – a picture frame alarm clock. "Wouldn't you like to wake up to Big Ben," says Stringer. "The clock, I mean." Boom boom. It'll give you RSS feeds in the morning, play music, show you the weather… pretty much anything you could want from an alarm clock, right? "For those of you really lonely, it could be the perfect bedside companion."
9.24 The first announcement – a Wi-Fi Cybershot, which allows photos to be sent directly to web galleries such as Picassa. It's available now at Sony Style "for an extraordinarily reasonable price".
9.20 Stringer is talking about the important things the industry must do to whether the recession: multifunction products that are easy to use, support for open technologies (hardly a Sony mantra, but it's good to hear). Services and shared experiences must be built into gadgets. Devices and services must work together. And finally, products must be green (which is definitely one of the themes here at CES).
9.18 Hanks is gone, and back to talk of the gloom "but despite the recession we're still innovating". Now consumer spending is slowing – which means the industry needs to produce even better products, at even better prices.
9.16 They're showing off some Sony concepts – a pair of projection glasses. And Tom's still taking the piss – "I think these are the best glasses Sony have ever made."
9.13 It's a Hanks v Stringer comedy duo, talking a little about Angels and Demons, the follow up to The Da Vinci Code – but more about how Hanks is doing this event as contractual obligation. I… think… that's a joke.
9.11 And now… Howard Stringer! He says of Hanks "I took a risk – it failed!".
9.06 …but not before Tom Hanks is on, picking the pace after up after Shapiro's free-market tub-thumping yawnfest. He's being reciting a speech writen for him by a 'lowly Sony marketing exec', and throwing in a few choice comments of his own. Not quite sure this is what sony wanted – he's saying that he 'sees sony when he fires up his computer' – but makes it very clear by the pause and facial expression afterwards that he doesn't use a Sony at all.
9.02 After a lengthy introduction by the CEO of CES Gary Shapiro, Sony boss Howard Stringer is finally taking the stage.
8.30am It's an early start for the first-day keynote here at the Consumer Electronics Show, where Sony CEO Howard Stringer is due to take to the stage to talk about technology in general and Sony in particular. We're expecting some interesting Sony announcments that were hinted at during yesterday's press conference.