CES 2009: Live at the Panasonic press conference
Panasonic's already handed over a string of cool new camcorders for us to coo over, but today's press conference here at CES was really all about some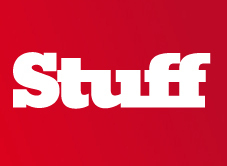 The Viera Z1 plasma is the TV that's really got us considering remortgaging the house. At just 1in thick, it comes with a separate HDMI box, which will then wirelessly stream 1080p pics straight to the telly. Wireless HD is the name of the game at this year's show, after LG unveiled their LHX TV earlier today.
On top of that, there's the world's thinnest plasma measuring a mere 0.3in, although details on this are more scant than a healthy meal here in Las Vegas.
Blu–Ray players were also a big deal, with Panasonic claiming the world's thinnest title with the BD 60, although they didn't offer up any stats to prove it.
An honourable mention, though, has to go to the BD 70V, which for some bizarre reason packs a Blu–Ray drive and VHS player. And also the DMP–B15, a portable Blu–Ray player. It seems Panny's keen to keep up some old–school style with its cutting edge new tech.