BlackBerry PlayBook subjected to another price slash
At this rate, the PlayBook will wind up in the bargain bucket in no time – cheap for us, not so cheerful for RIM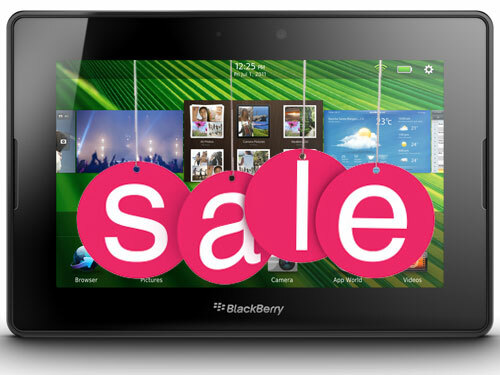 Another day, another blow for BlackBerry and its faltering PlayBook. Three days into the new year, Carphone Warehouse announced that the doomed slate was following in the footsteps of the HP TouchPad, slashing the prices of RIM's tablet. Now it's cut the price of the 64GB model again, dropping it to a mere £250 (down from £560, down from £330). That makes the PlayBook the cheapest tab on the block.
If you want in, you'll need to be quick – the offer expires on February 7. The 16GB and 32GB models will remain at their previous reduced price of £170 and £200 respectively.
In other news, BlackBerry fans will be pleased to know that RIM plans to out the PlayBook 2 alongside a bevy of BlackBerry 10 devices sporting the new BBX OS, towards the end of the year. So you might want to hold out.
With that in mind, we reckon it's going to be pretty quiet on the BlackBerry stand at MWC this year.
You may also like
Next Big Thing – printed computers
New evidence to support Nokia Lumia 910's 12MP camera
Nokia Lumia 800 update to fix audio and camera issues