Is the BlackBerry A10 bringing the big screen and battery we've been waiting for?
The new BlackBerry flagship could be sailing in soon with big winds behind its sails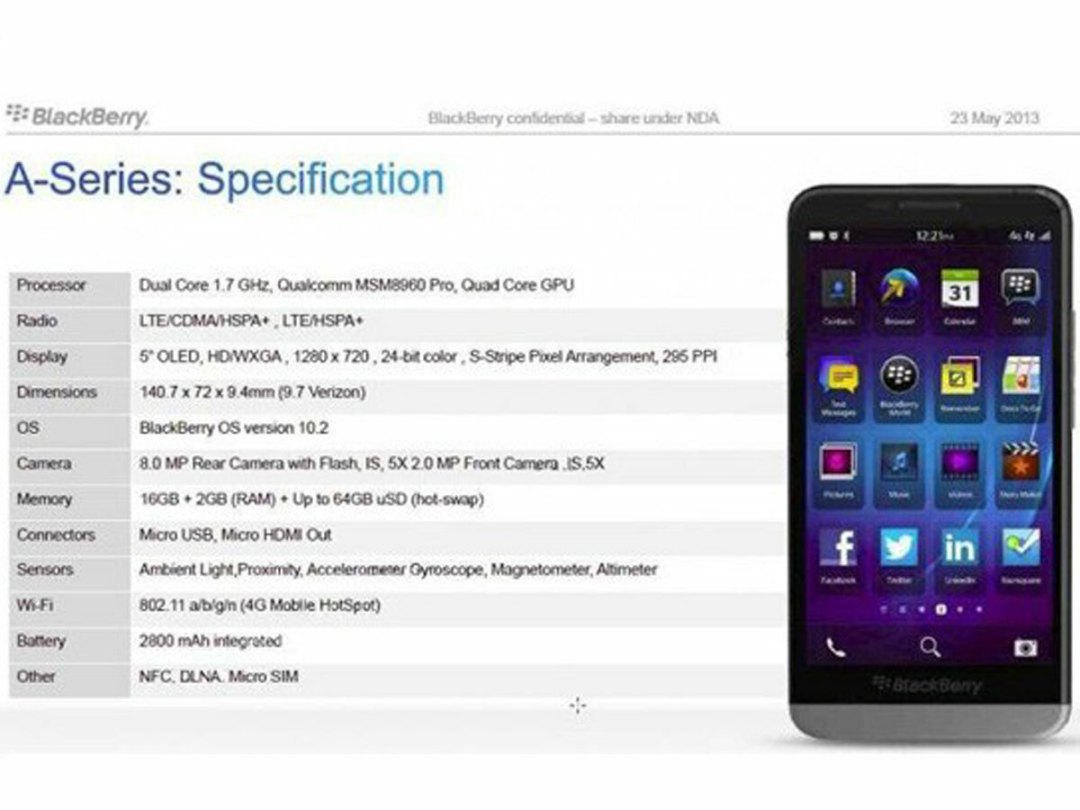 This is a CrackBerry leaked spec sheet for the BlackBerry A10 revealing it'll be standing head and shoulders above its Z10 brother.
The A10, expected out in Autumn, will come packing a 5in 720p OLED display that makes the Z10's 4.3in version look pokey. And the 1.7GHz Snadragon S4 Pro should give it plenty of grunt compared to the dual-core 1.5Ghz effort of the Z10. And it'll keep going for longer thanks to its large 2800mAh battery.
The fact that this leaked photo was dated May suggests the A10 may be even more powerful when released. Could we hope for a Snapdragon 800? Time to hold our collective breath. [Source: CrackBerry via Engadget]