Best docks and audio kit for Christmas 2012
It'd be wrong to kick off the festive fun times without cranking up those overplayed Christmas songs to boom, boom, shake, shake the room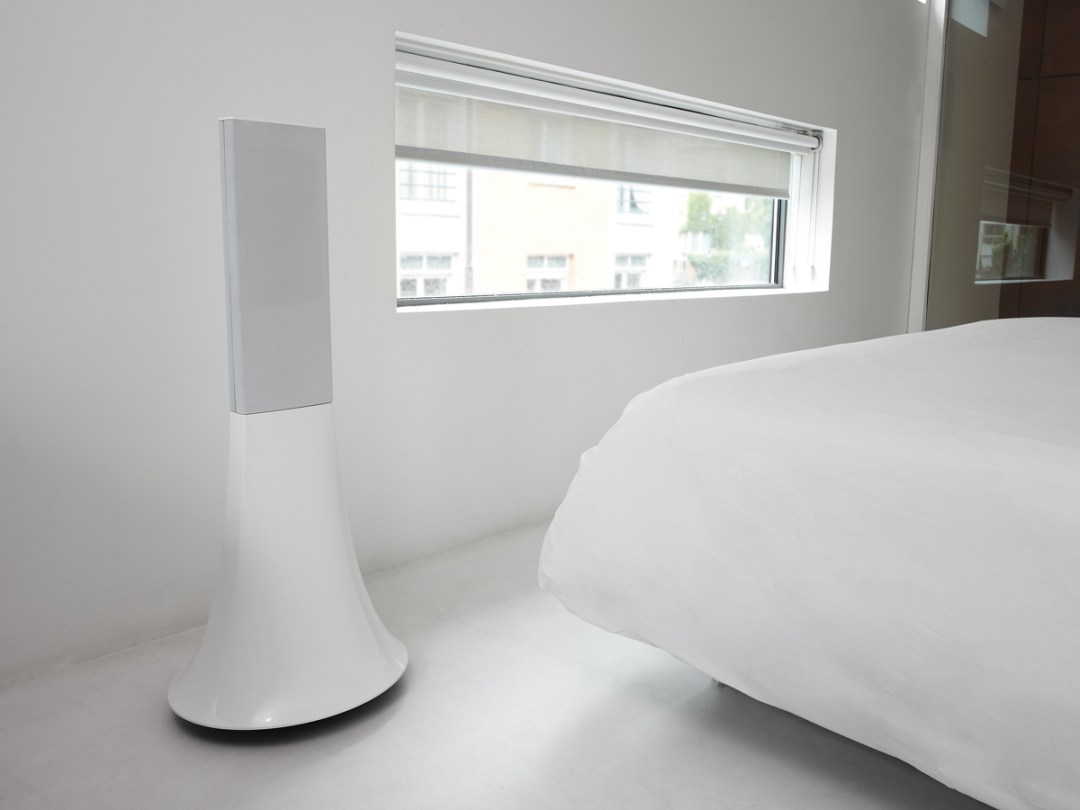 Parrot Zimku Solo by Phillip Stark
£700, Parrotshopping.com
You only need to look at Parrot's Zimku Solo to know this upside-down trumpet is more than your average run-of-the-mill wireless speaker. This cylindrical, beauty was designed by Philippe Starck and has excellent acoustics, too. The 100W boomer works as a conventional dock for your iThings, but also works wirelessly via Bluetooth, Wi-Fi or NFC. In addition to the remote, you'll be able to work with the Parrot Audio Suite app to connect and control everything from your iOS or Android device – including the ability to adjust the sound quality depending on the size of the room and location. It may have an ungainly name, but if you're after a speaker that screams "look at me" – or you're particularly enamoured with very vertical audio – look no further.
TDK Wireless Charging Cube
£400, tdkperformance.com
The cassette maker of old has only gone and added wireless streaming via Bluetooth to its 80s-inspired Life on Record Sound Cube for the next generation of multi-directional sound. Even better, you can now plonk your Qi-induction compatible device on top for charging while you do your best Freddie Mercury impression (there's a non wireless charging version for £230). It'll deliver 360-degrees of room-filling sound or you can switch to directional audio. No tape deck, mind.
House of Marley Chant
£40, HMV
You only need to look at the drum-shaped Chant speaker and its colourful red, gold and green cable to know it comes straight from the earth-friendly, reggae-inspired House of Marley. Adorned in twisted bamboo and recycled plastic, the Bluetooth speaker pumps full-fat bassy tones while its compact canvas carry bag makes it easy to take your tunage with you on the move. A full charge via USB will give you six hours of jammin' time.
Jawbone Big Jambox
£260, Apple.com
When Jawbone dropped its original Jambox, it surprised everyone. Here was a tiny box capable of producing big sound to fill a modestly-sized room. Then came the super-sized Big Jambox – a speaker that not only improved on what we'd seen previously, but could fill an even larger room. And it doesn't disappoint. Jawbone's portable, battery-powered Bluetooth speakers deliver better audio than you'd expect from something half the size of a shoebox and it also doubles up as a speakerphone.
JBL OnBeat Micro
£80, jbl.com
The world's first iPod speaker dock to rock the new Lightening connector and play nice with your iPhone 5, iPod Touch, iPod Nano, iPad Mini and iPad 4 comes from JBL. It comes with an app for volume control and mixing tunes, and boasts a flexible connector that rocks back and forth so there's less risk of snapping it off if you wrench your phone as you dock or undock it. If your iThing isn't quite up to date, USB input means you can connect and charge other Apple and non-Apple devices.
Super Mario Beads 3 is the best stop motion video we've ever seen
Xbox 720 release date slated for Christmas 2013