Best Android apps of the week
Fresh Apps from the Android Market, get 'em while they're hot...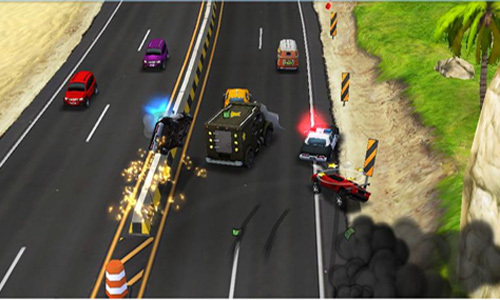 Reckless Getaway £1.81
Bored of same-old same-old racing games? Try some police car bashing and dodging in this getaway game in which you need to safely speed your loot away. A nice escape from slow moving commuter trains.
Get it
Sky Sports News £Free
Sky Sports News comes to Android and brings with it a news ticker for the latest updates, customisable home screen, exclusive video content and rolling coverage via Sky Sports News Radio. We think the app will find friends pretty easily.
Get it
Sheep Impact 60p
Shepherd your sheep safely over mountains and canyons in a hot air balloon through 30 levels of this cartoony side-scroller. Gets a high-score from us for the name alone.
Get it
Skitch £Free
This new app which has just been acquired by Evernote lets you add arrows, captions and annotations to photos that you've snapped then save them into Evernote. Don't be put off by the geeky screenshots – snap everyone you meet and you'll never forget a name again.
Eurostar Trains £Free
Anyone who hops over to the continent on a regular basis – firstly, who do you think you are? Secondly, get this new Eurostar app to make bookings, check in with a quick scan of your Android phone and access loyalty points.
Also
Samsung Galaxy line-up gets a boost and new names