Beats launches Pill speaker and Executive headphones
Dr Dre adds travel-friendly, noise-cancelling cans and tiny Bluetooth speakers to his product range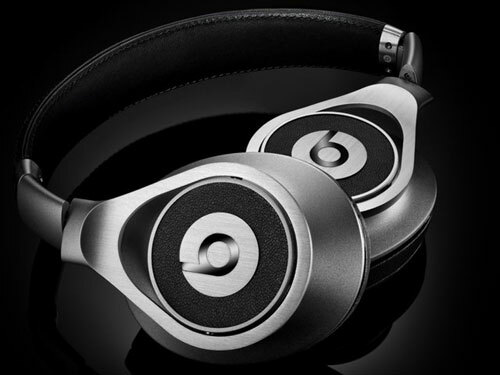 Beats by Dr Dre has added two new products to its range: the Pill, a portable Bluetooth speaker; and the Executive headphones.
The latter are lightweight (340g), folding cans constructed from aluminium alloy, steel and leather. Designed for the traveller, they fold flat and come with noise-cancelling tech, powered by a pair of AAA batteries. They're priced at US$300 (about £190) on the Beats US site.
The Pill is a tiny Bluetooth speaker measuring about 19cm in length, and weighing a paltry 310g. It's equipped with Bluetooth for wireless audio streaming to a range of about 30 feet, and comes with NFC for easy pairing: just tap an NFC-equipped phone on the Pill and you're golden. There's a built-in battery offering seven hours of use, with automatic switch-off if a device is disconnected for more than 30 minutes. The Pill is priced at US$200 (£125).
We'll be getting our mitts on both products as soon as is physically possible, so look out for full reviews in the near future.
You may also like
Apple confirms 23 October event – iPad Mini ahoy!
Handpresso Auto in-car espresso machine keeps you alert at the wheel