Is this the back of the next iPhone?
Spy shots reportedly show plastic rear casing of long-rumoured affordable iPhone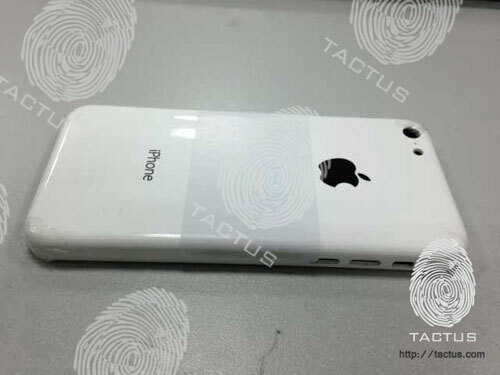 We've heard a lot of talk about Apple launching a budget iPhone next – and this could be the first glimpse of it.
Tactus has posted an image it claims to have obtained from a "spy", showing a white plastic rear shell with the Apple and iPhone logos on it. It certainly looks fairly convincing, but as always you should regard it with some measure of suspicion.
The blog post claims that the casing is 0.4-0.6mm thick (which sounds incredibly thin to us), but that the iPhone itself may be around 9mm thick, 120mm in height and 65mm in width. That'd make it taller and wider than the iPhone 4 and 4S, although Tactus says it'll have a similar 3.5in Retina display and not the larger 4in screen of the iPhone 5.
Price-wise, it's thought that the budget iPhone will cost around £230 to £250 unlocked and will go on sale in mid-October.
[Via Tactus]
You might also like
2.5D touchscreen prototype offers a look into the future
10 best NASA inventions you own
Sony launches action camera mount for your dog