Asus Eee Pad Transformer 2 appears in teaser video
Asus teases its next-gen follow-up to the popular Transformer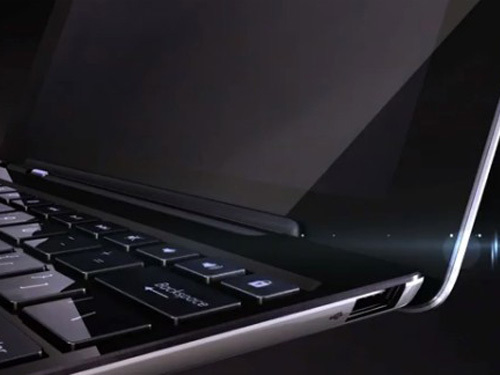 It looks like it's definitely round two for Asus' hybrid shape-shifting Eee Pad Transformer tablet. How do we know? Asus has just made public a new teaser video intent on tantalising our gadgety appetites.
Titled 'The Next Transformation', the 22 second clip isn't exactly forthcoming with the product info, or the eye candy for that matter. But if you hold on till the end of the video, the enigmatic Eee Pad Transformer puts in a brief cameo appearance – long enough to ascertain that Asus has a sexy slab of tech up its sleeve.
Asus' transforming tablet is purported to pack NVIDIA's Kal-El quad-core Tegra 3 super powers underneath its hood, supported by 1GB of RAM and 32GB of internal storage. And if the rumours are to be believed, it should arrive in time to make it onto your Christmas wish lists.
But as ever, until we hear directly from the horse's mouth, we'll just have to put this down to wild speculation for now. In the mean time, grab the popcorn, put your feet up and enjoy Asus' video teaser.
You may also like
Asus Eee Pad Transformer video
PlayStation Via let loose in UK February 22
Motorola RAZR is officially launched