Apple Magic Trackpad released
The trackpad peripheral for Macs is on sale now, and it looks just like those spy shots from last month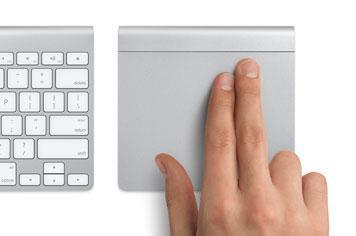 So, Apple has released a trackpad peripheral for Macs, and it looks just like the spy pics we saw last month
Like the trackpad on a MacBook Pro, the Magic Trackpad also has a glass surface, but it's nearly 80 per cent larger. Plenty of room for wild gesturing, then. The big pad will let you click, scroll, swipe and rotate your way through your daily tasks.
Its profile matches the Apple Wireless Keyboard exactly, so they'll fit together quite nicely. Perfect if you're a bit of a neat freak.
Is this just the peripheral you've been looking for? Have you bought a Magic Mouse already? Or will you be sticking with your standard mouse? Let us know.
The Apple Magic Trackpad is £59, out now.