Apple iBooks – Jobs unveils Apple's new ebook store
With the iPad working in part as an ebook reader, Apple has announced its own ebook store called, you guessed it, iBooks.Basically an iTunes for books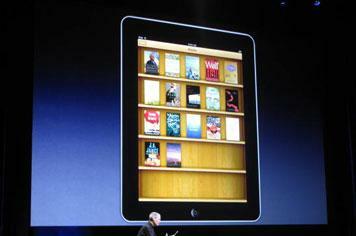 With the iPad working in part as an ebook reader, Apple has announced its own ebook store called, you guessed it, iBooks.
Basically an iTunes for books, when launched it shows the books you've downloaded in a rather lovely bookshelf display.
You can then launch the store from the bottom of the app, which looks very similar to the App Store or iTunes.
There are five big partners on board including Penguin and Macmillan, and books will be offered in the popular ePub format.
Pricing spotted in the presentation was between $7.99 and $14.99, so pretty standard pricing – of course we'll have to wait and see what that translates to in UK pricing.
What do you think to the iPad? Will you be buying? Check out the specs and let us know below.