Amazon Kindle Editions app gets video and audio
Amazon has just updated its Kindle ebook app for iPad and iPhone to include audio and video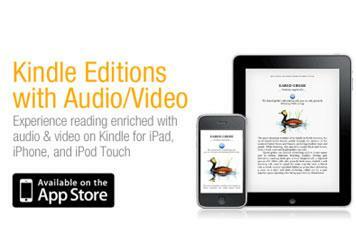 Amazon has just updated its Kindle ebook app for iPad and iPhone to include audio and video.
Only a handful of books on Amazon's US site currently take advantage of the app's new capabilities. Among them are Rose's Heavenly Cakes by Rose Levy Beranbaum and Knitting for Dummies by Tracy Barr – ideal for sharpening your domestic skills with a few video demonstrations, then.
Also on the, er, books is a collection of Rick Steves' walking tours, narrated by the author himself, plus the Roosevelt biography We Cannot Fail by Terry Golway.
We're waiting for some more titles to pop up soon – we've started growing our own veg and are hoping for some video tips in a new edition of Chas and his Rock'N'Roll Allotment
Want audio and video with your ebooks? Check out the hardware:
Apple iPhone 4 review