Adidas Boost and five other running trainer milestones
Adidas' iconic new trainer is promising to add extra spring to your winter running – but do you remember its techie trainer forebears?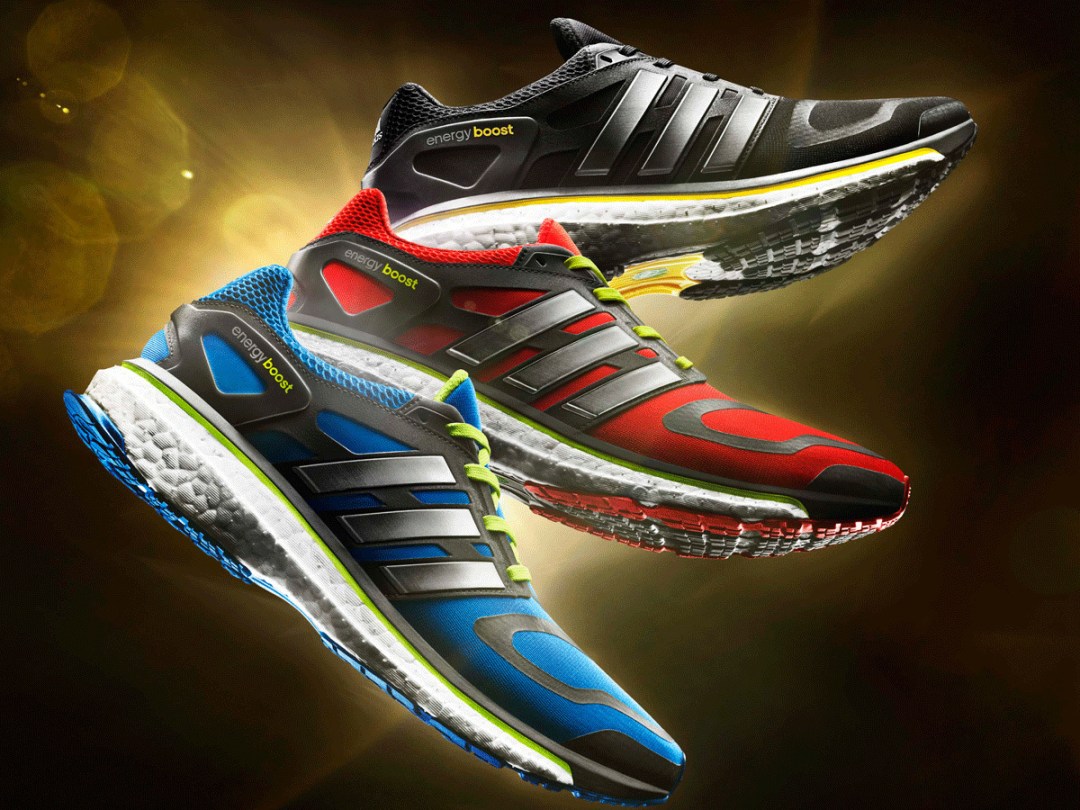 Spring is in the air, and as you dig your running kit out of mothballs, Adidas has announced a new trainer tech that promises to help you bound through the streets with newfound zeal.
The new Boost's midsole tech looks unerringly like polystyrene, but is actually a new cushioning material that uses hundreds of capsules to provide what Adidas claims is the highest energy return of any running trainer.
Which all sounds like the familiar trill of trainer hype, except we've been using a pair of Boosts to get us through winter training, and they're not half wrong – the Boosts have the most responsive, bouncy ride our feet have had the pleasure of running in.
That might not be to everyone's tastes (hello, barefoot brigade), but the Boosts are a fine neutral trainer whose midsole has another big advantage. Unlike the EVA rubber used in most current trainers, Boost isn't greatly affected by extreme temperatures – which means in the current chilly weather, your trainers retain their bounce rather than turning into rock-hard clogs.
You'll be able to snap up some Boosts for £110 from February 27 at adidas.com, and the sports giant tells us that Boost tech will be appearing in its other footwear soon. Which got us thinking – what other the big trainer milestones have taken our feet to new, exciting places? Join us on a light jog down memory lane…
First Nike+ trainer – Nike+ Air Zoom Moire (2006)
The Nike+iPod system's first official trainers, the Moires were largely forgettable apart from their hole for a Nike+ sensor. Pouches like the SwitchEasy Runaway meant you could soon use Nike+ with any trainers, but it remained a big moment for trainer tech.
Barefoot trailblazer – Vibram Fivefingers (2005)
More about removing trainer innovation than adding to it, the Fivefingers took barefoot running to new extremes with its 'foot glove' design. Few manufacturers now don't have a barefoot-style shoe, but it remains a niche that demands big changes to your foot-striking.
Performance fashion icon – New Balance 577 (1989)
Like the Adidas Boosts, the 577s managed to be both serious running trainers and fashionable enough to tote around town. Non-runners still stand by the 576s, which gained a cult following in the 90s.
Pioneer of personalisation – Adidas APS (1986)
These trainers' 'Antipronation and Shock Absorption System' let you use a key to adjust rods in the midsole and change their cushioning, years before current day personalisation like 'Nike ID' and 'mi Adidas'.