5 of the best ebook readers
So you're heading off on holiday and shopping for books for some poolside reading. STOP! Don't invest in a load of bulky pulp – grab an ebook reader t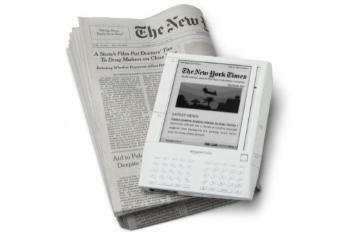 So you're heading off on holiday and shopping for books for some poolside reading. STOP! Don't invest in a load of bulky pulp – grab an ebook reader that can carry thousands of literary gems and yet slip effortlessly into hand luggage. Here are our five favourite ereaders…
Amazon Kindle £130
The biggest name in bookselling also offers the best ereader. The 6in Kindle has to be ordered from the US for some reason, but its wireless Whispernet tech – which lets you browse download books from the Amazon store and subscribe to regular newspapers and magazines – works in the UK. The e-ink screen is as paper-like as they come, and the battery lasts an age. The worst thing about it is the way it's tied exclusively into Amazon, so you can't buy books from elsewhere.
iRiver Story £180
There's no built-in 3G, which means no ebook downloads when you're out and about, but if you can live with that (and you probably can – just load the books on via your computer) the Story is a fine alternative to the Kindle. It feels marginally classier in the hand, the e-ink screen is lovely and there's support for both EPUB and PDF ebooks (along with JPEG, BMP and PNG comics and MP3, WMA and Ogg audio).
Apple iPad 3G From £530
The iPad has the best user interface we've ever laid fingers on, it's perfectly proportioned for reading, and the iBooks and Kindle apps mean there's never going to be a shortage of great stuff to feast your eyes on. Sadly the 9.7-inch screen, which is brilliant for most things, isn't as able as an e-ink display. This is especially true on a sunny day, where its glossiness and green colour cast will have you heading for the shade.
Sony Reader Pocket Edition £160
It might lack the touchscreen of its bigger brother the Sony Reader Touch, but the Pocket is, as the name suggests, much smaller and neater. It's also a beautifully made product, with its metal front and rubberised back giving it a premium feel only matched by the iPad. The 5in e-ink screen is excellent, and compatibility with EPUB, PDF and Sony's own BBeB format is handy. 512MB of storage (enough for 350 books) isn't fantastic, but you can easily boost this thanks to the Memory Stick slot.
Elonex eReader £120
If you want to save money for sangria and grub, Elonex makes a cracking model at a wallet-friendly price. At just 180g, it weighs less than some mobile phones, and its drag-and-drop interface is user friendly to boot. The rubber casing won't slip out of your hand, either. A fine budget model, although an extra set of page-turn buttons wouldn't have gone amiss…
Related stories
– 5 of the best sports watches
– 5 of the best summer sunglasses