4K gaming is coming to PS4… at some stage
Rejoice! Crazy-resolution gaming and video are on the cards for the PlayStation 4. We just don't know when we'll get them yet.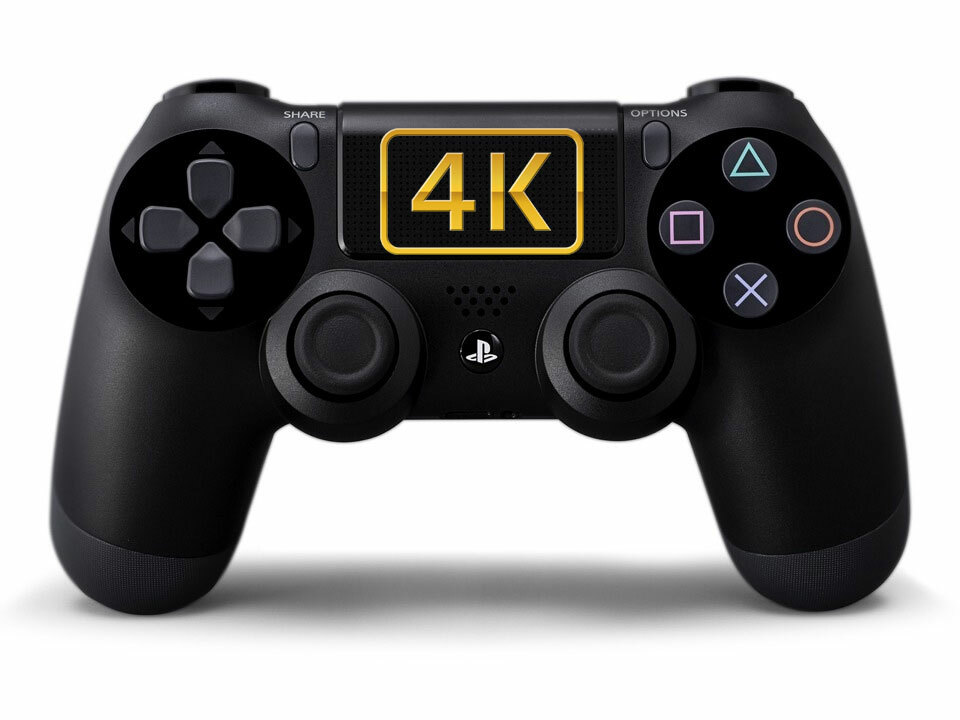 Speaking at a roundtable interview session in New York this morning, Sony's Senior VP Worldwide Studios Europe Michael Denny confirmed that 4K gaming is possible with the PS4. "We're not looking at 4K gaming initially, we are looking at 4K video and stills images. [4K gaming] is something we will look at in future".
Also known as UltraHD, 4K provides a video resolution four times that of 1080p HD – 3840×2160 pixels. With a TV that supports that resolution, the result is staggeringly life-like detail and picture clarity. It would mean a leap in games graphics quality the equivalent of the jump from SD to HD, although you need a big screen TV to fully appreciate the improvement.
Right now you also need very deep pockets. The tech is in its early stages, and 4K TVs start at around £7000. Sony's own 84in KD-84X9005 costs £25,000.
When we probed about whether 4K movies and TV shows could be delivered via the PS4's on-demand streaming services, Denny replied, "Possibly, yes, yeah – you know the other Sony services we have for music and video – absolutely."
Although Denny flatly refused to answer questions about Sony's wider strategy with the PS4, it seems likely that the company will use the console's 4K capabilities to drive the adoption of new TVs, just as it did with Blu-ray and 3D in the PS3. Better-than-1080p graphics would certainly make us lust after a new telly.
During the discussion we also picked up a few nuggets about the Gaikai-powered PlayStation Cloud. Denny seemed genuinely excited by the possibilities, not ruling out PlayStation gaming on smart TVs or other connected devices – but it looks like Remote Play of PS4 titles over mobile networks won't be a launch feature.
"What you saw last night with Remote Play was about the ambition to have as many PS4 games as possible being experienced via Wi-Fi on [the PS Vita]." Note the emphasis on 'via Wi-Fi'.
And although Denny didn't rule out the possibility completely, playing your PS4 games on devices other than the Vita is similarly unlikely: "In terms of what experiences you're going to get on second screen with tablets and smartphones, that can vary massively.
"In DriveClub for example you could have a top-down view of the race, see where your friends are – it's a way to spectate, perhaps. With other games it's a way to navigate worlds, perhaps. So, maybe not the full experience, but experiences that do help bring friends in as well."
As for the thorny issue of backwards compatibility with PS1, 2 and 3 games, Denny was understandably vague. "There's a lot of expense in that. And you have to make decisions of what's really important in terms of the gaming community.
"Maybe there's other ways to achieve some of those wishes as we've talked about via cloud game services, but backwards compatibility was not in terms of value proposition something we wanted to take too much further".
So, we still don't know when you'll be able to play your old games on the new system, or how you'll be able to do so without paying for the privilege of streaming them – although if Sony's attitude to second-hand games is anything to go by, paying again for titles you already own seems unlikely.
Inevitably, a brave European journalist enquired as to the styling of the PS4's box, and predictably Mr Denny replied, "I have nothing to announce on the hardware". Spoilsport.
You might also like
4K gaming is coming to PS4… at some stage
Google Chromebook Pixel review – hands on
Stuff Office Cat's Diary – 21/02/13