New Amazon Echo Dot doubles down on bass
Bigger speakers, same tiny dimensions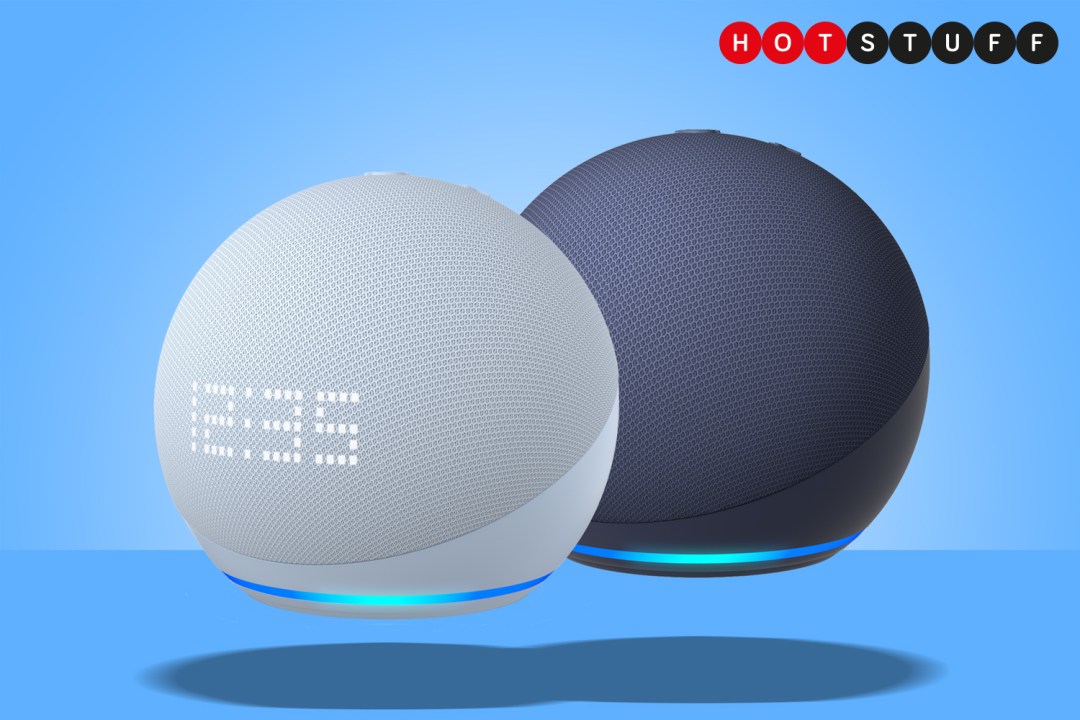 Amazon has given the compact Echo Dot and Echo Dot with Clock a makeover for 2022, giving the latter a higher resolution display and both a boot to sound quality.
An all-new, custom-designed full range speaker driver essentially required the Dot's audio architecture be completely redesigned. It has the highest cone excursion of any Echo Dot to date, which should deliver double the bass of the previous-gen model, as well as clearer vocals.
For the Echo Dot with Clock, Amazon has swapped the simple LED display for new, high-density dot tech that can display much more than just the time of day. Think the currently playing music track, upcoming calendar events, or the weather forecast.
Amazon also promises new in-built sensors and an accelerometer for "more contextual experiences" using Alexa – but we're not entirely sure what those are just yet. The biggest internal upgrade for Eero mesh Wi-Fi router owners is the ability to double as an Eero range extender – saving the need to add dedicated Eeo devices just to eliminate black spots from your home wireless network.
Better yet, anyone with an existing 4th-gen Echo or Echo Dot will get Eero extender support through a software update due later this year.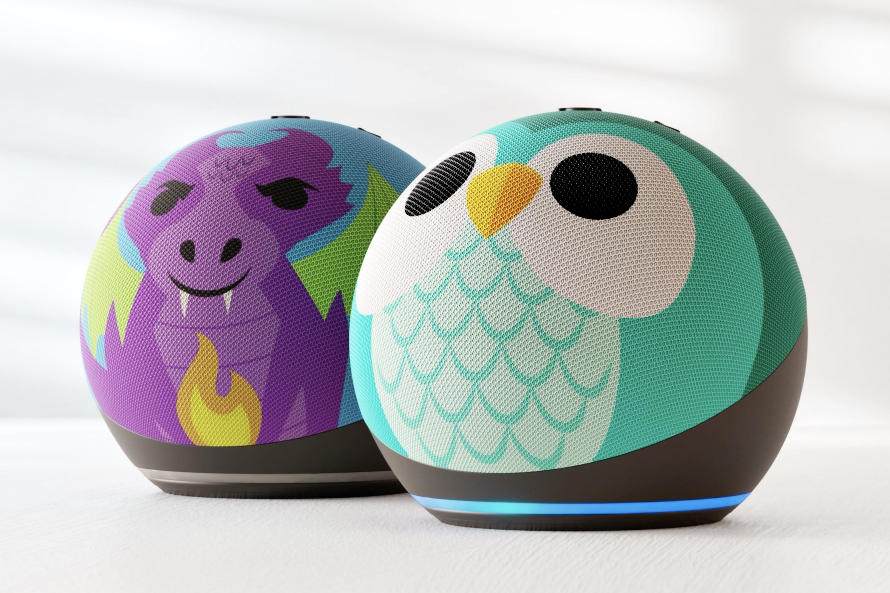 Amazon has also expanded its Echo Dot Kids line-up with two new models. the Owl and Dragon come with their own custom greetings and jokes, as well as all the usual Alexa smarts.
The Echo Dot and Echo Dot Kids models will be on sale directly from Amazon US soon for $50. The Echo Dot with Clock will cost $60. UK customers can expect to pay £55 for an Echo Dot, or £65 for either the Echo Dot with Clock or Echo Dot Kids.