Travelling tunes: five of the best wireless portable speakers
Looking for a speaker you can take on holiday, down the park or into the garden? We've collected our favourites right here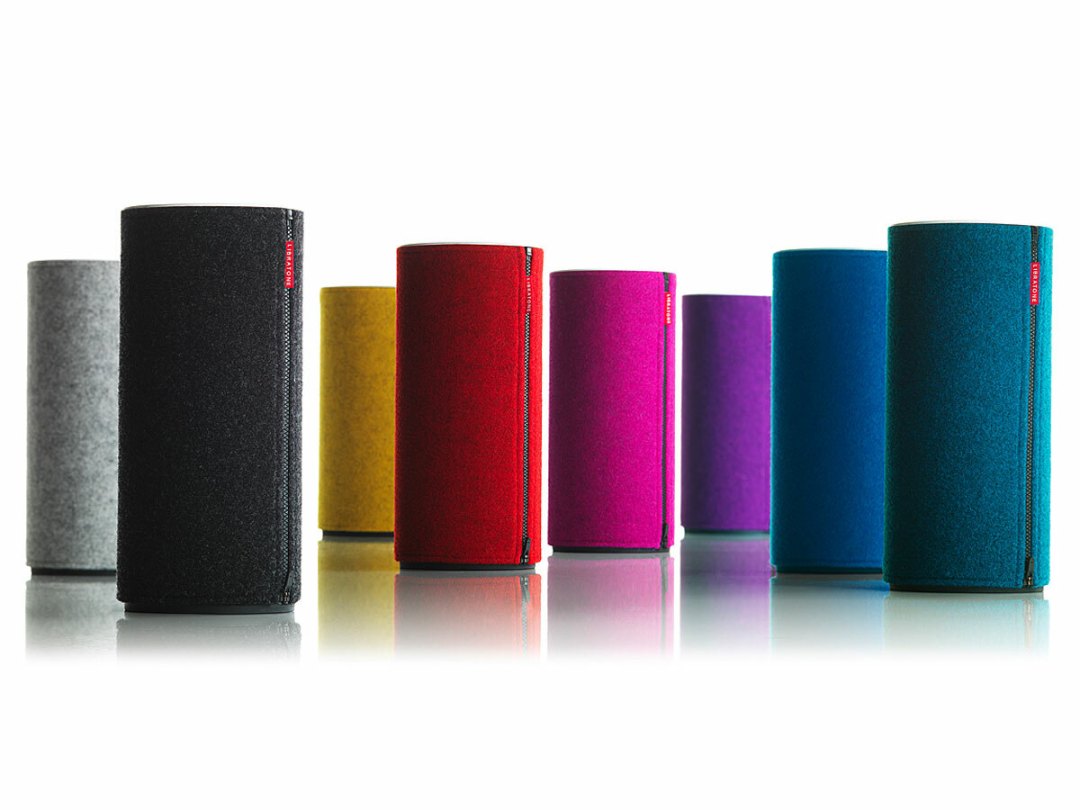 Improvements to Bluetooth, as well as the rise of alternative technologies like Apple's AirPlay, has ushered in a golden age of wireless audio. And not just in products designed purely to be used at home: many can be powered by batteries alone, allowing you to venture into the wilds – or just your back garden – without having to leave your music behind.
There's no shortage of such speakers, but we've assembled the best below to save you the trouble of scouring the web.
Sony SRS-BTM8 (£90)
It might look somewhat like your gran's handbag from afar, but up close the Sony is a classy-looking Bluetooth-equipped unit that offers a huge amount considering its low cost. NFC allows you to swiftly pair up compatible phones and tablets: simply touch them to the speaker and the rest is handled for you. Non-Bluetooth sources can be connected via the 3.5mm audio jack. Battery duties are handled by four AAs, which deliver around 20 hours of music playback.
With only 4W of power available, audio quality isn't going to blow the wax out of your ears: there's a notable thinness to the treble at higher volumes, for instance. The lower end frequencies, however, are handled surprisingly deftly and the system's balance makes it quite suitable for mid-sized rooms.
You can read our full review here.
Cambridge Audio Minx Go (£100)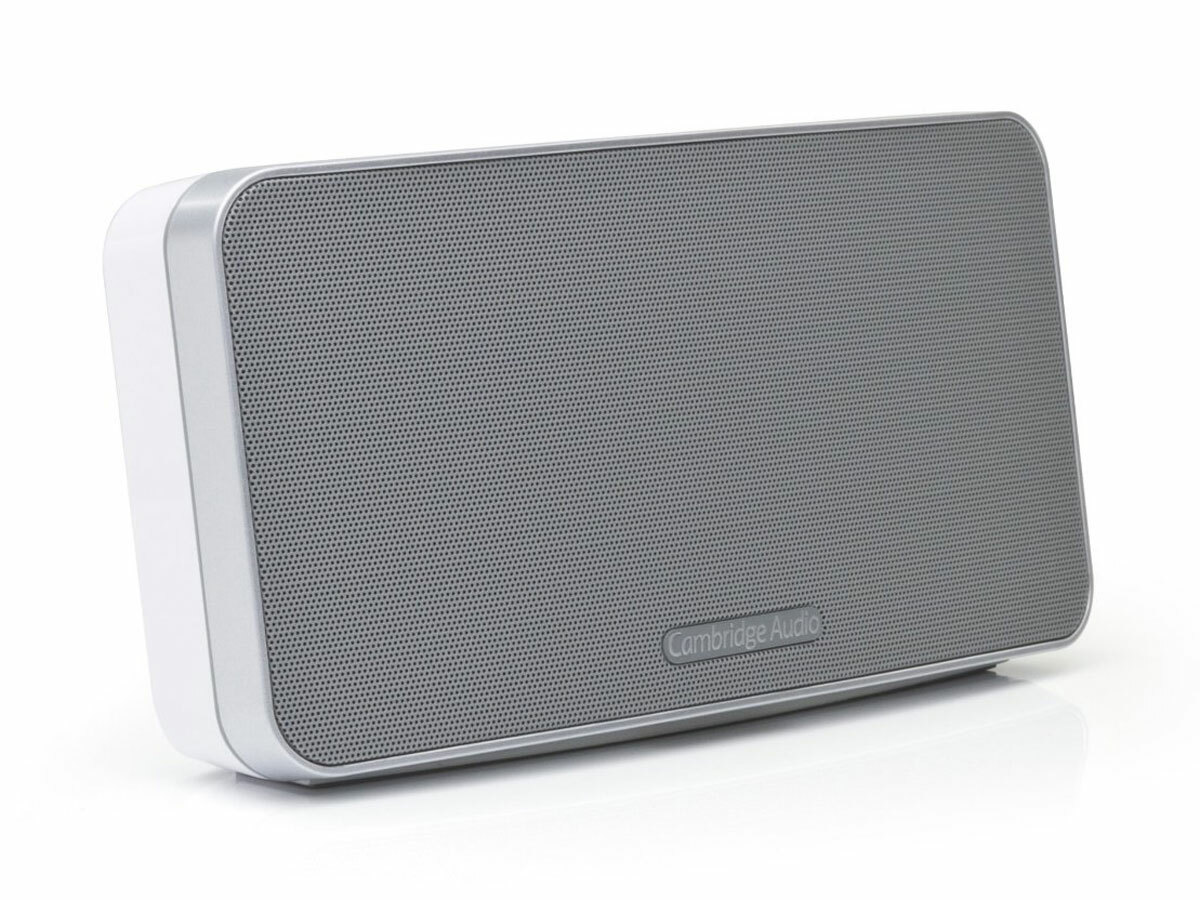 The baby in Cambridge Audio's Minx family, the Bluetooth-equipped Go lives up to its name by being brilliantly portable. While not the smallest of speakers, its battery charges in a mere two hours, after which it can serve up around 18 hours of audio playback.
It also features a USB port that, when you're using the mains, allows you to connect a phone, tablet or similar device for charging.
And the audio quality? It's simply far better than you'd expect from a speaker this size and price. Rich and warm, the sound lacks the tinny harshness that often afflicts smaller speakers, although there's no shortage of power and range on offer. A truly brilliant option at an affordable price.
Pure Digital Jongo S3 (£170)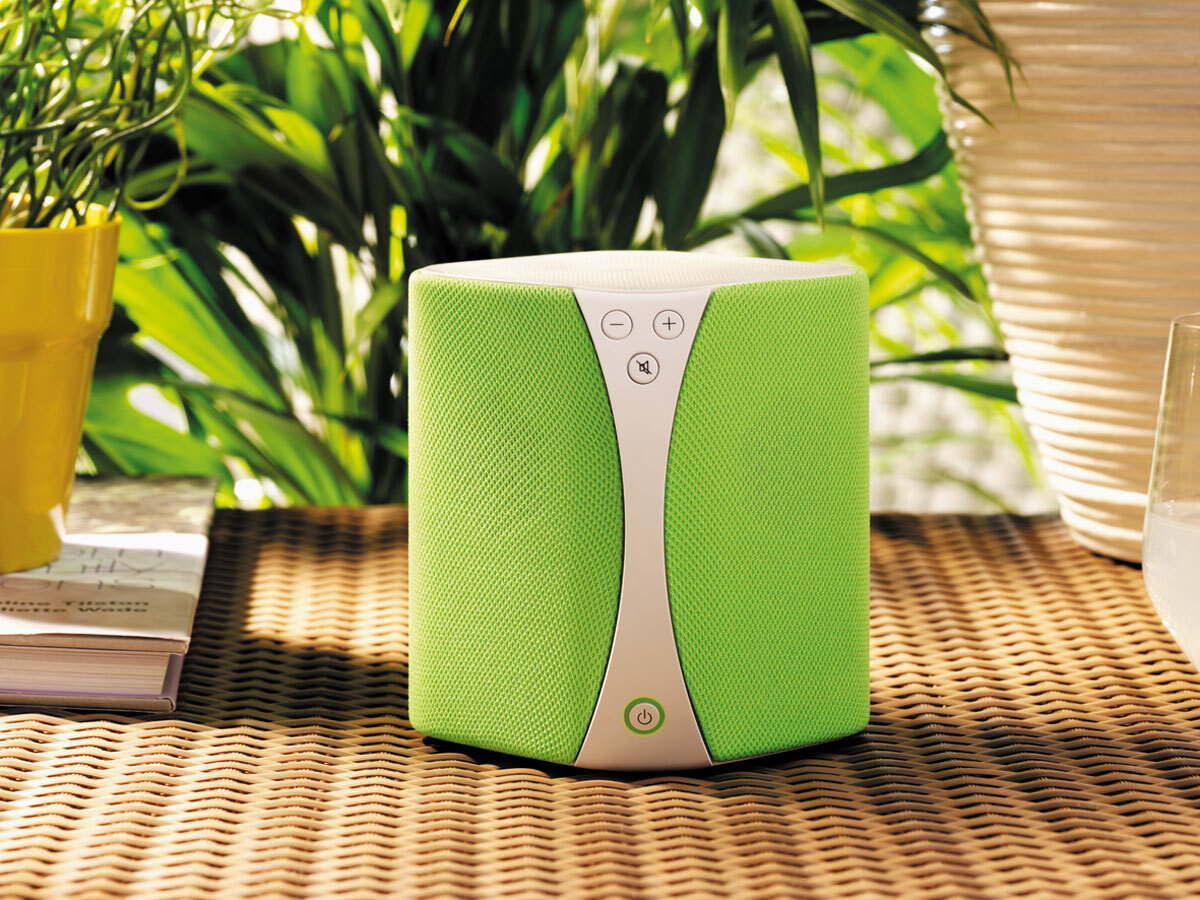 The Jongo's appeal is two-fold: not only does it work as a wireless portable speaker (with 10 hours of audio playback via its built-in battery), it can also be set up as part of a multi-room music system.
For multi-room, there's no limit to how many Jongos you can add to the system and they can be set up with independent volume levels if you wish. They can also be set to play different tracks simultaneously, although in that case a different source device (i.e. phone or tablet) is required for each song.
Wireless audio comes courtesy of either Bluetooth or Wi-Fi, the latter being available when both a Jongo and a phone, tablet or computer are sharing a wireless network.
And audio quality? The Jongo does a fine job with most material thanks to its taut, controlled bass, clear detail and lack of brightness in the high frequency range.
Libratone Zipp (£370)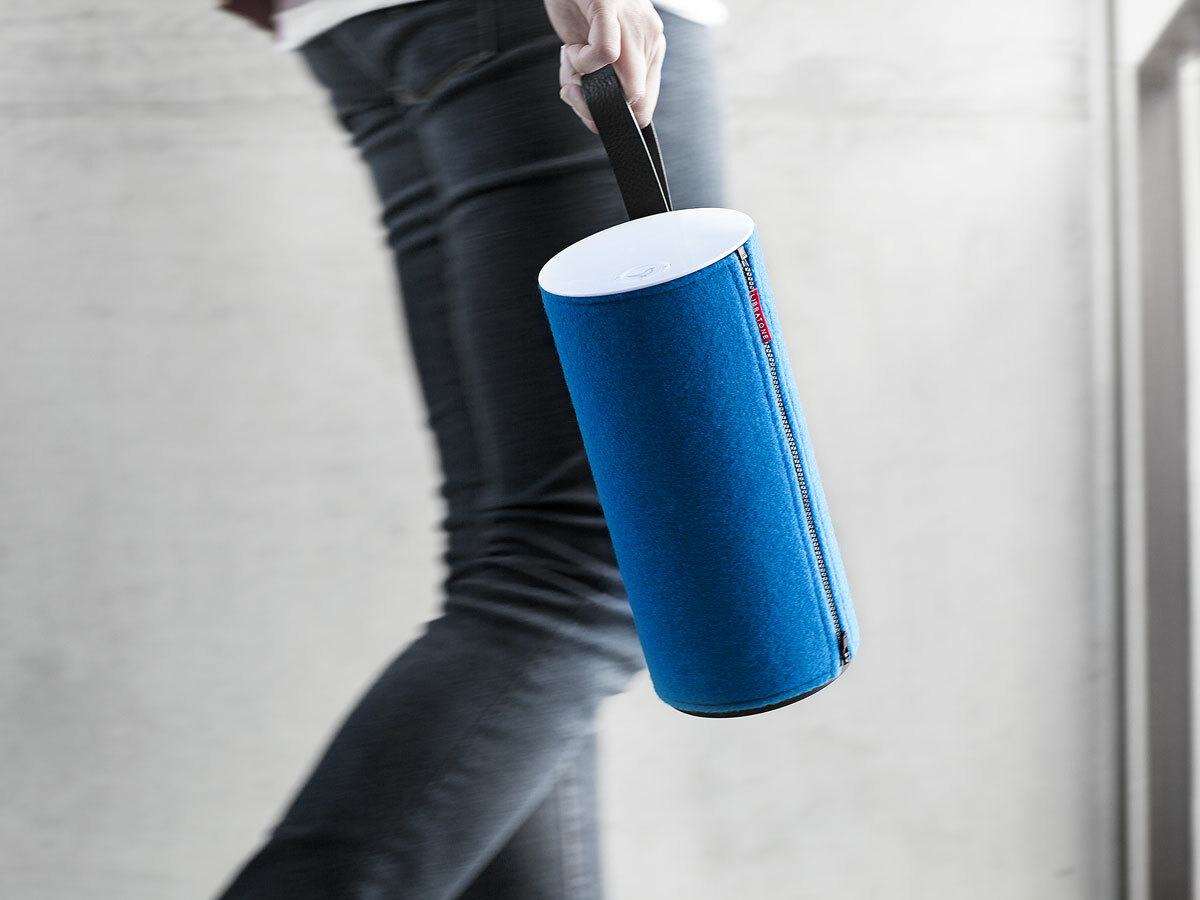 Yes, it's pricey, but the Zipp – so called because it, er, has a zip on the outside that allows you to whip off the fuzzy cover and replace it with a different coloured fuzzy cover – delivers excellent sound. Despite its diminutive size, the furry cylindrical speaker pumps out punchy beats and detailed vocals loud enough to fill a decent-sized room.
It doesn't support Bluetooth, instead offering a choice between AirPlay (compatible with iOS gear and any computer running iTunes), DLNA and Libratone's proprietary PlayDirect. The latter allows you to set up a direct wireless connection from a PC or iOS or Android device, so you don't need the Zipp and the source to be connected to the same home network. It also supports USB audio and there's a 3.5mm port for wired stereo sources.
The Zipp packs a four-hour battery, so its longevity isn't quite as impressive as some others here. On the plus side, its leather strap makes it easy to carry around, and looks rather natty too.
JBL Flip (£100)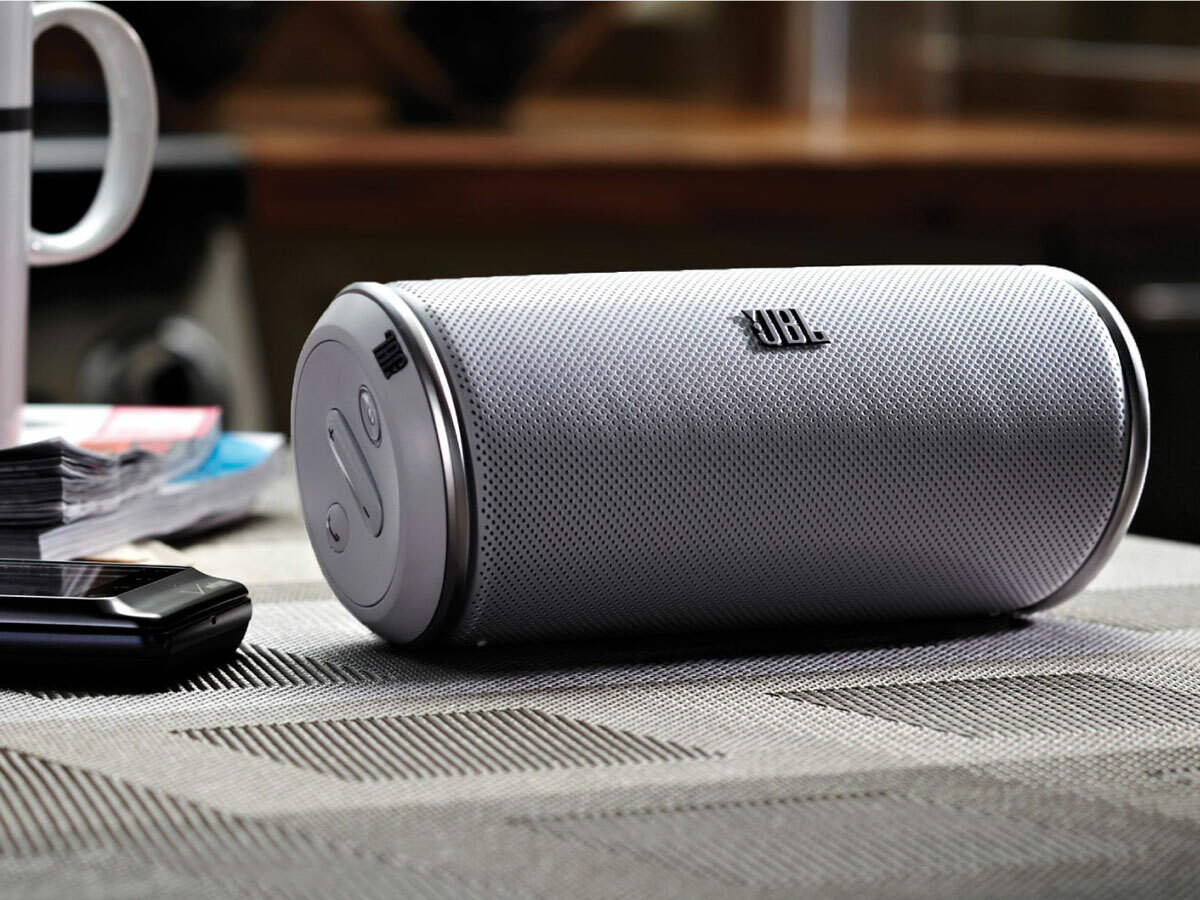 The Flip is another cylindrical speaker that can be set up either vertically or horizontally (we found it performs slightly better vertically, because the speaker is tilted more towards the listener's ears). It's a tidy, compact product with solid build quality and an unfussy design.
It offers Bluetooth for wireless audio streaming (as well as a customary 3.5mm wired input), and features a built-in battery that'll be good for around five hours of music playback (it takes about three hours to charge).
The Flip benefits from what our chums at What Hi-Fi? describe as an "inviting, rhythmic delivery". In spite of its diminutive size it presents a large, lively sound with clarity and dynamism and only a hint of harshness at the top end.