Single-use cups be gone: 10 of the best travel coffee cups for toastier joe on the go
Don't be a mug: skip the single-use and pour your morning brew into these superior beakers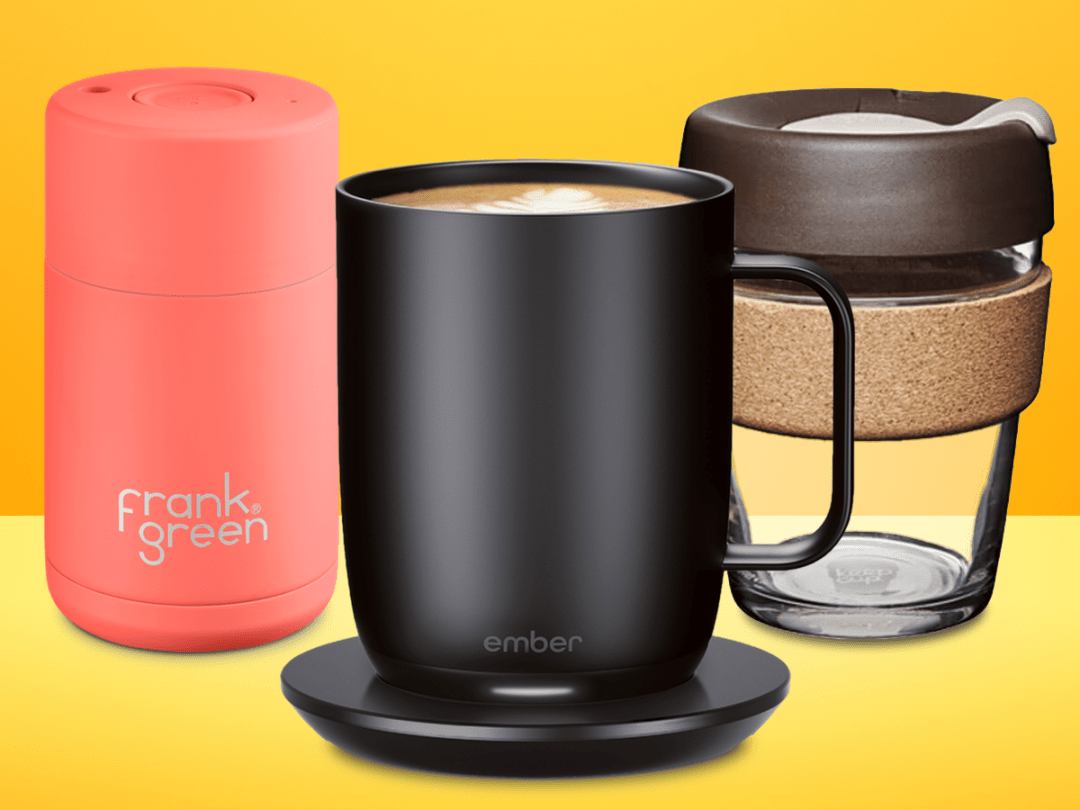 Months of using single-use disposable cups during lockdown has undone months of good work, but with cafés now allowing resuable cups again, it's time to right those wrongs. 
Besides keeping your caffeine hit hot for longer, replacing disposable cardboard with a reusable cup is far better for the planet – and can save you cash at countless cafés, too.
So, from sturdy stainless steel mugs to sustainably made coffee containers, skip the single-use and stash one of these vessels in your satchel. Don't forget your loyalty card.
Buying tips
Regular or large?
Travel coffee cups come in all kinds of sizes. Most start at a barista's standard 8oz volume, while some ship in capacities of up to 16oz – perfect if you prefer your latte served like soup.
Room to brew
Can't face the daily grind without a double shot from your local shop? Be sure to pick a cup that can fit under the nozzles of its machine – the clearance can be less than 100mm.
Contents may be hot
Most travel cups are insulated, but some do more than others. Go for double-walled if you want warmth to last the morning or a lighter single skin if you get your swill down swiftly.
Caps lock
Some cups ship with secure lids for spill-free stowage. Others pack pop-on tops to maintain warmth as you walk. Taking coffee on the train? Pick one with a little slot for safer sipping.
The rice takeaway: Huskup (from £9)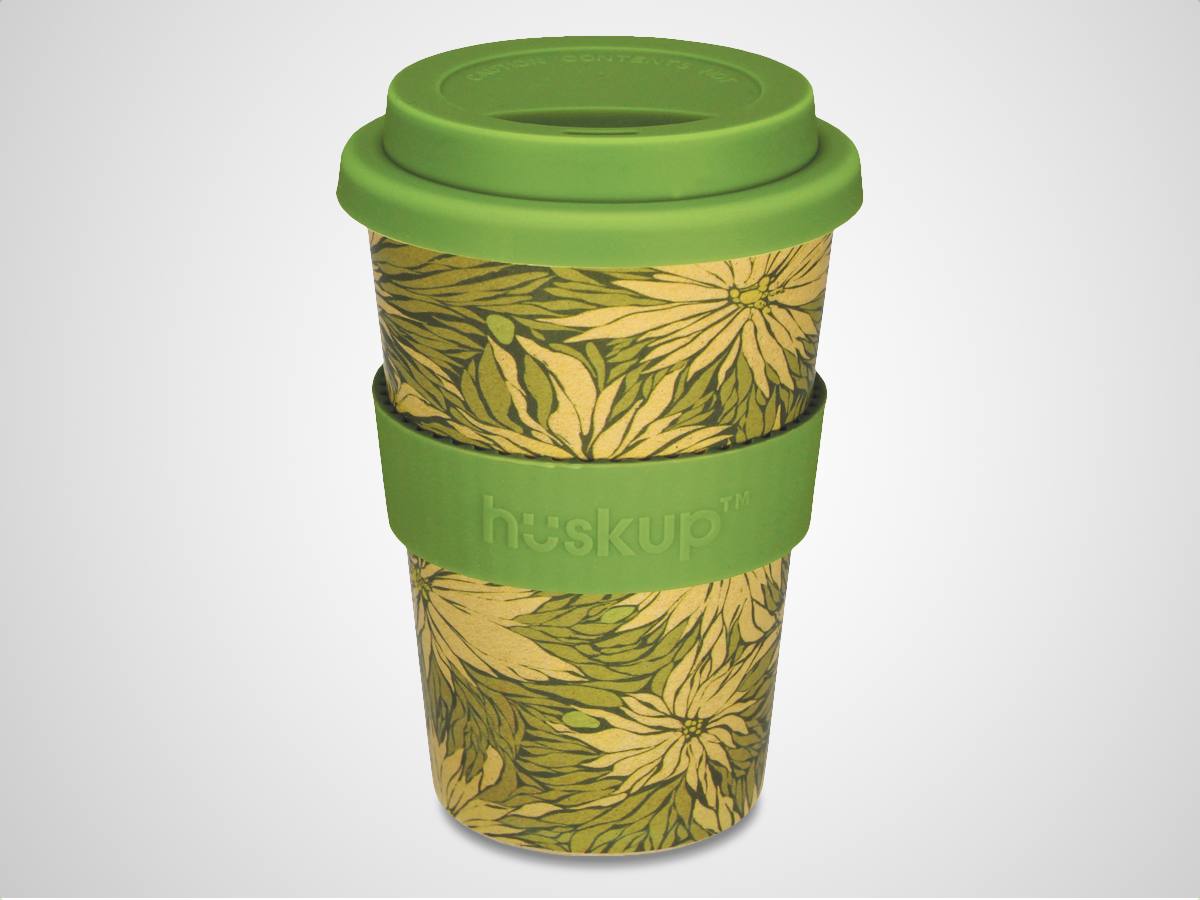 Coffee addicts might adore a pure caffeine hit, but chucking cups is a dirty habit. Get clean with this ethical vessel: aping the classic café carrier, it ditches dodgy materials in favour of biodegradable rice husks. Send it to a composting plant and, unlike your cravings, it will simply disappear.
The born-again vessel: rCup (from £11)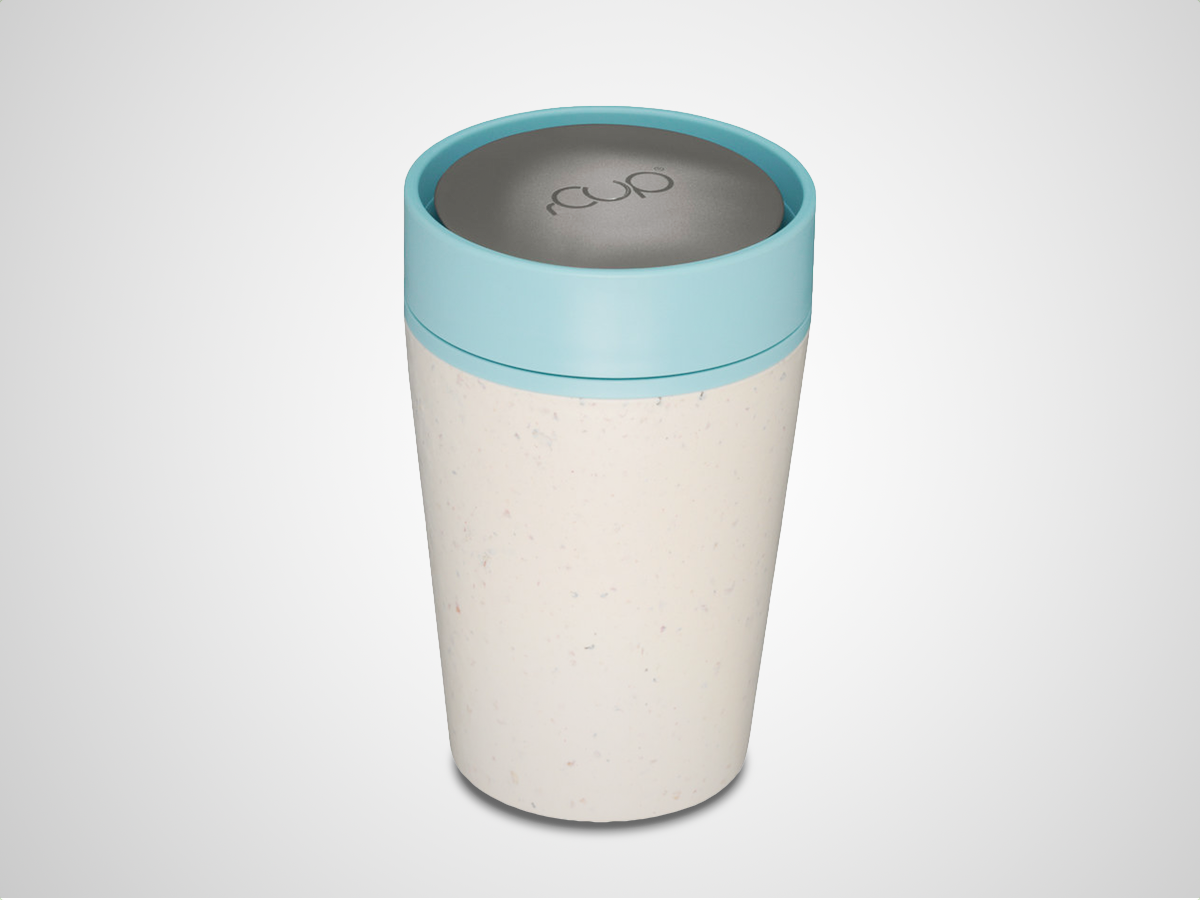 What's better than a reusable cup? A reusable cup created from cups. Imagined by a former Dyson designer, the recycled rCup turns discarded disposables into beakers that are leak-proof, insulated and practical, too. Simply pop the top with a single finger and sip from any point around its rim.
The fibrous bucket: Ecoffee Cup (from £9)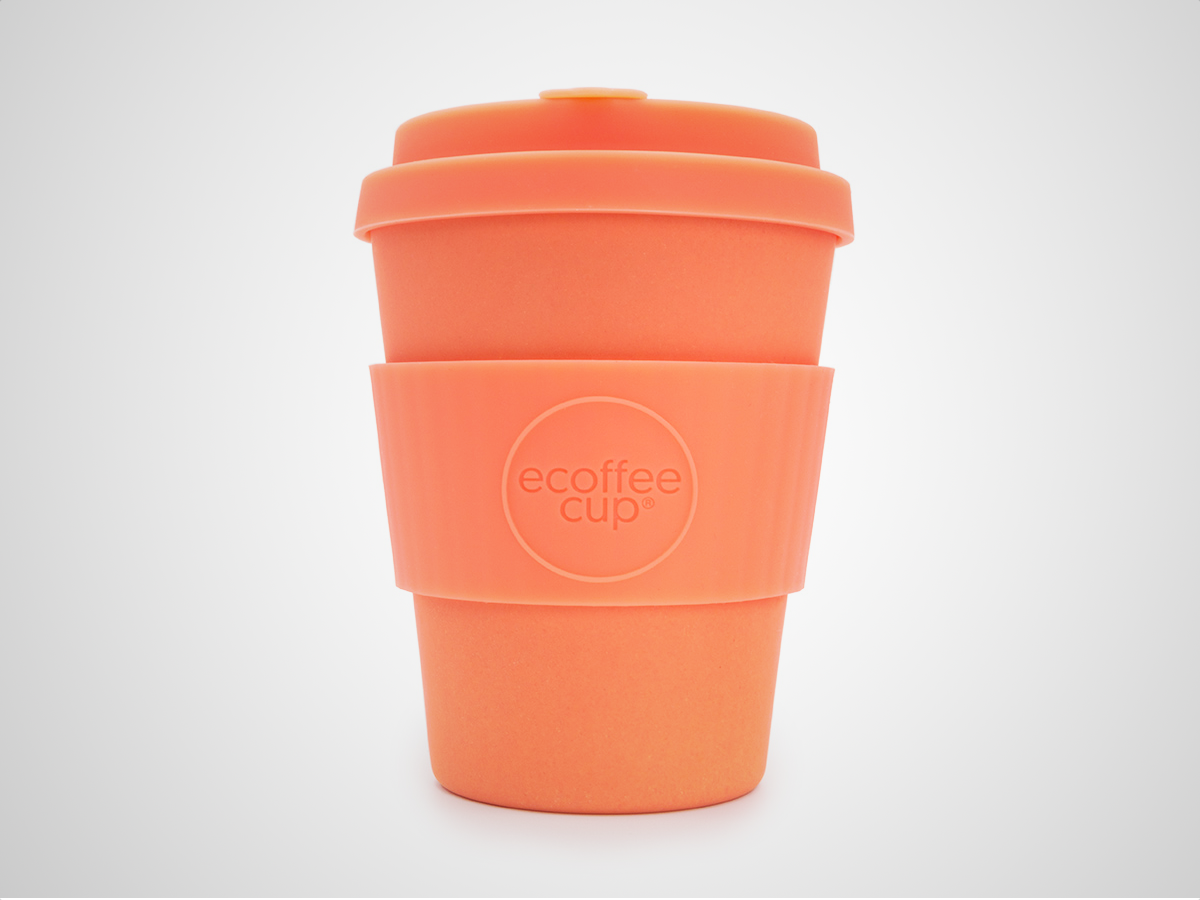 Craft your own mug from organic materials and there's a high likelihood of leakage. Use this eco cup instead – made from natural fibre, resin and corn starch – and the only drips will be in your percolator. Hygienic by design and sustainable to boot, it trumps any throwaway container.
The grind guardian: Hydroflask Coffee Mug (£36)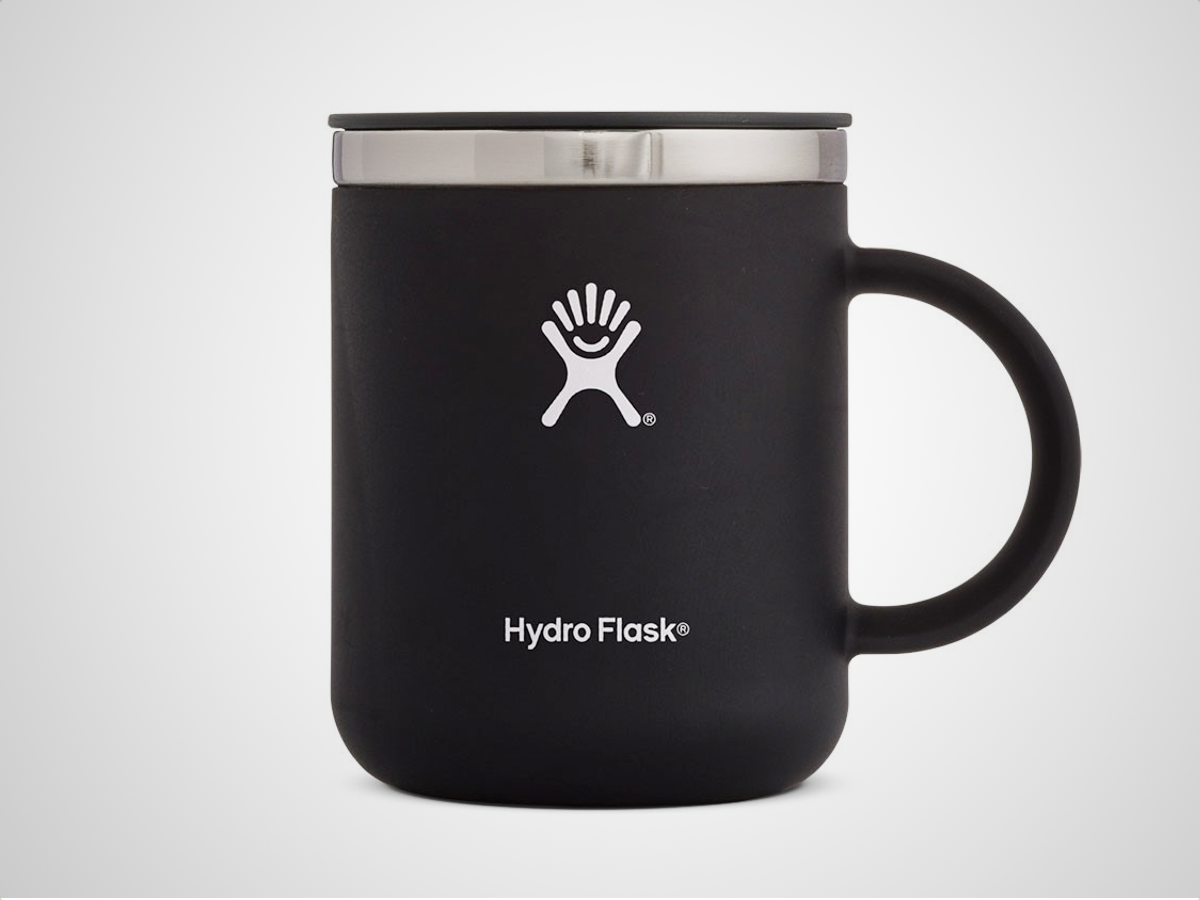 TempShield might sound like something you'd use to avoid the overeager acting receptionist, but the stainless steel walls of this 12oz cup are designed to insulate your drink, not your introverted personality. Attach the press-in lid to avoid sloshed coffee as you run for the cover of your cubicle.
The brew stewer: Ember Mug² (from $100)
Iced lattes might be nice, but there's nothing cool about tepid coffee. Maintain the warmth in your morning mud with the second generation of Ember's clever cup: set your preference via the app and the capacious 14oz version will sustain your swill at the perfect temperature for up to 80 minutes. A glowing LED tells you when it's safe to sip, while the charging coaster makes boosting the battery a breeze – ideal if you like to nurse your brew all morning long.
The heat handler: S'ip by S'well Takeaway Mug ($20)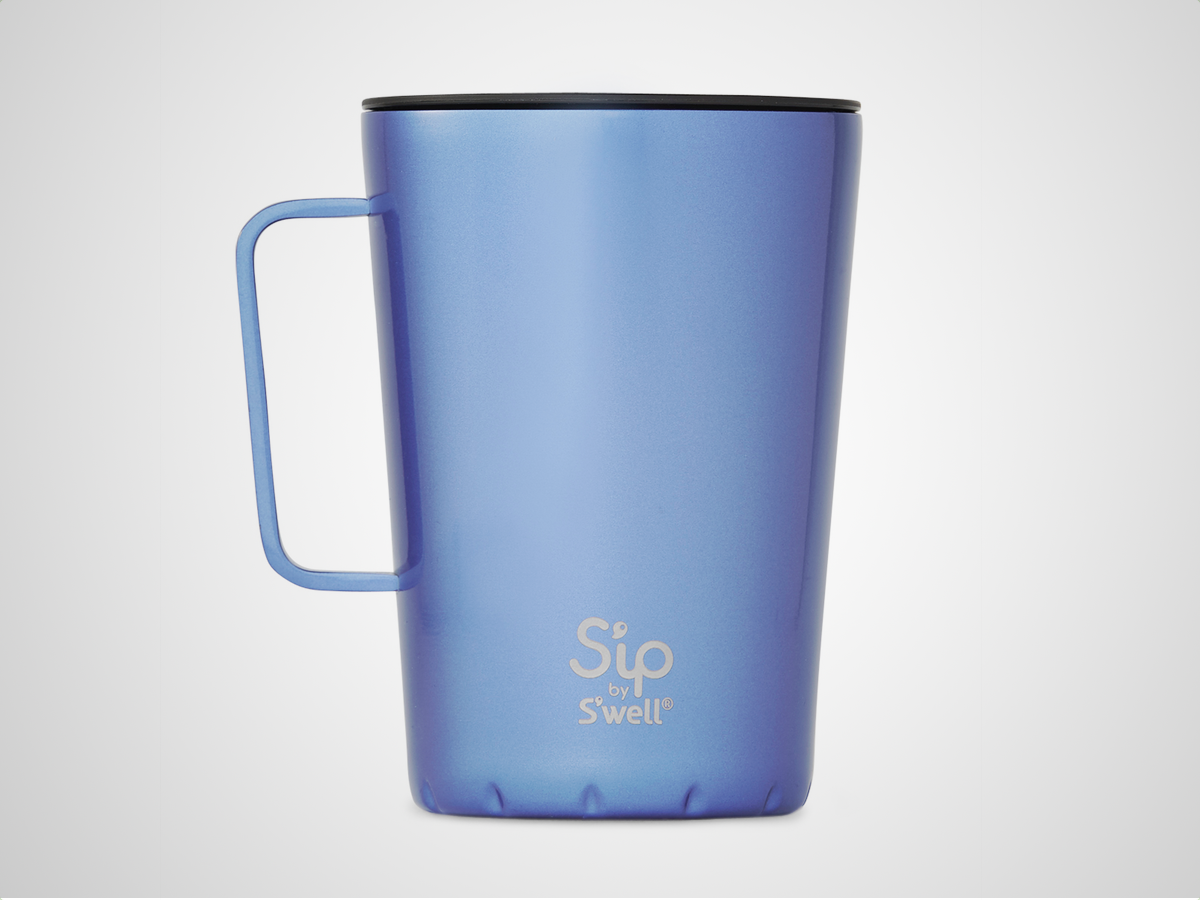 Holding heat is an important quality for a coffee cup. Being able to hold that heat in your paw is another. Do both with this handy mug: double-wall insulation keeps your jitter juice toasty, while a large handle puts an end to your daily game of takeaway hot potato.
The custom container: Frank Green Ceramic Reusable Cup (from £23)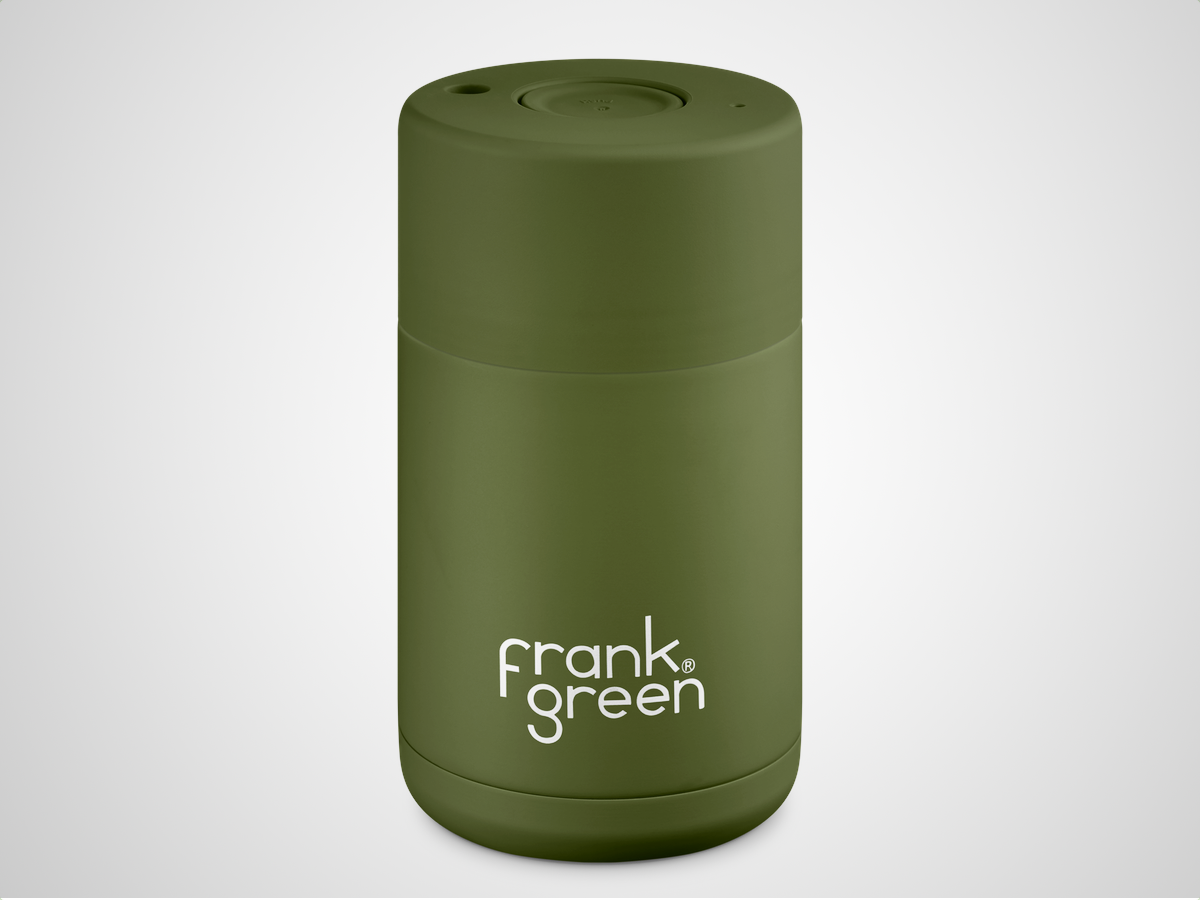 Like a bright start to the day? Consume enough caffeine and you'll see new colours. Or, for saturation that doesn't give you the shakes, spec the lid, button and base of this ceramic-lined cylinder with hues to suit your mood. Keep it classy with muted shades or mix things up for a three-tone tube.
The disruptive tumbler: Fosh Social Graffiti (£22)
A graffiti protest against tax-dodging coffee chains might win you favour with the indie bean brigade, but you'll soon regret that canned vandalism when you're clucking for cappuccino in a concrete cell. Brim this bold beaker at your local café to make a spray paint statement without losing your liberty.
The wrapped glass: KeepCup Brew Cork Almond (from £19)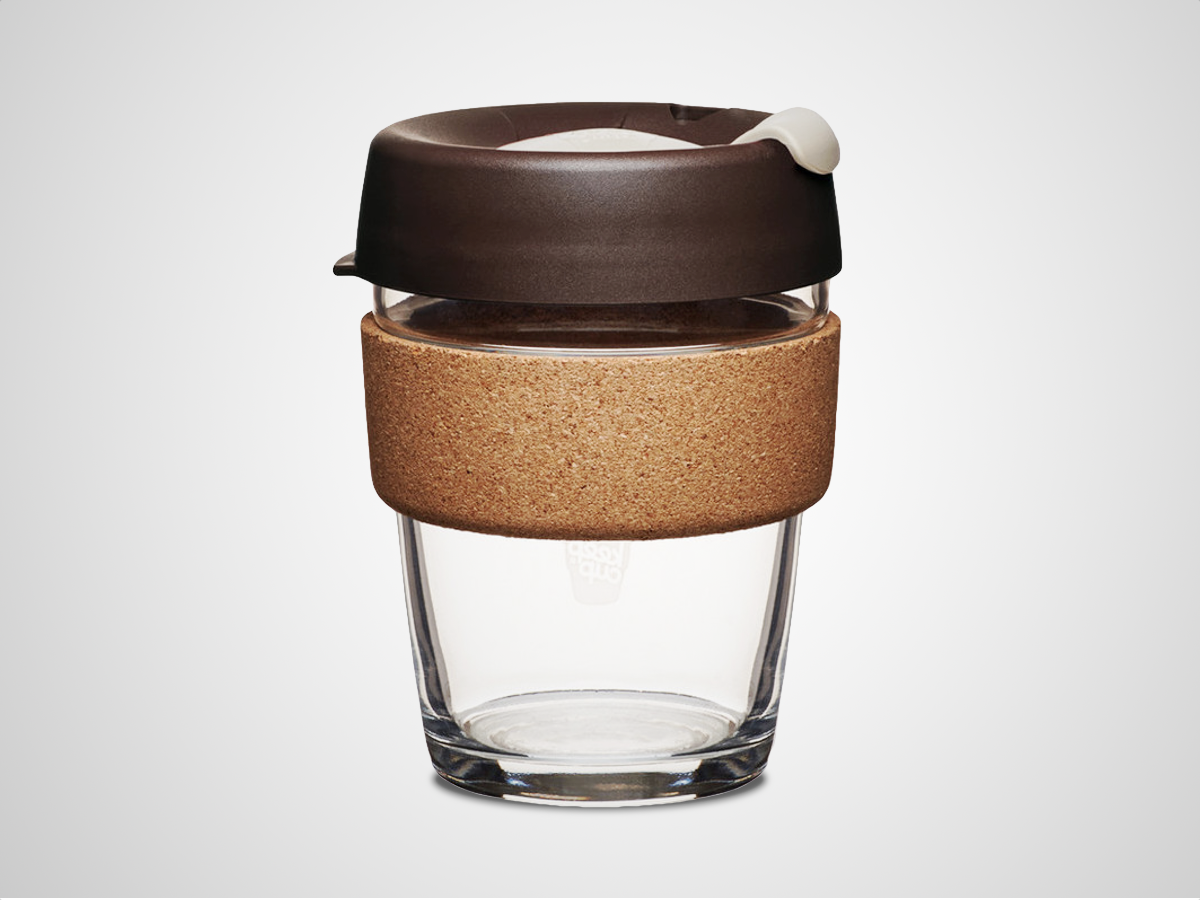 Not one to drop in the bottom of your bag, this tempered glass tumbler comes with a ring of cork wrapped around its middle. Besides cushioning the shell and keeping your hipster fingers away from the steaming heat of your ethical espresso, the brown belt perfectly compliments your coffee-stained Birkenstocks.