Samsung Galaxy Watch 4 preview: everything we know so far
UPDATE: faster, more efficient chip revealed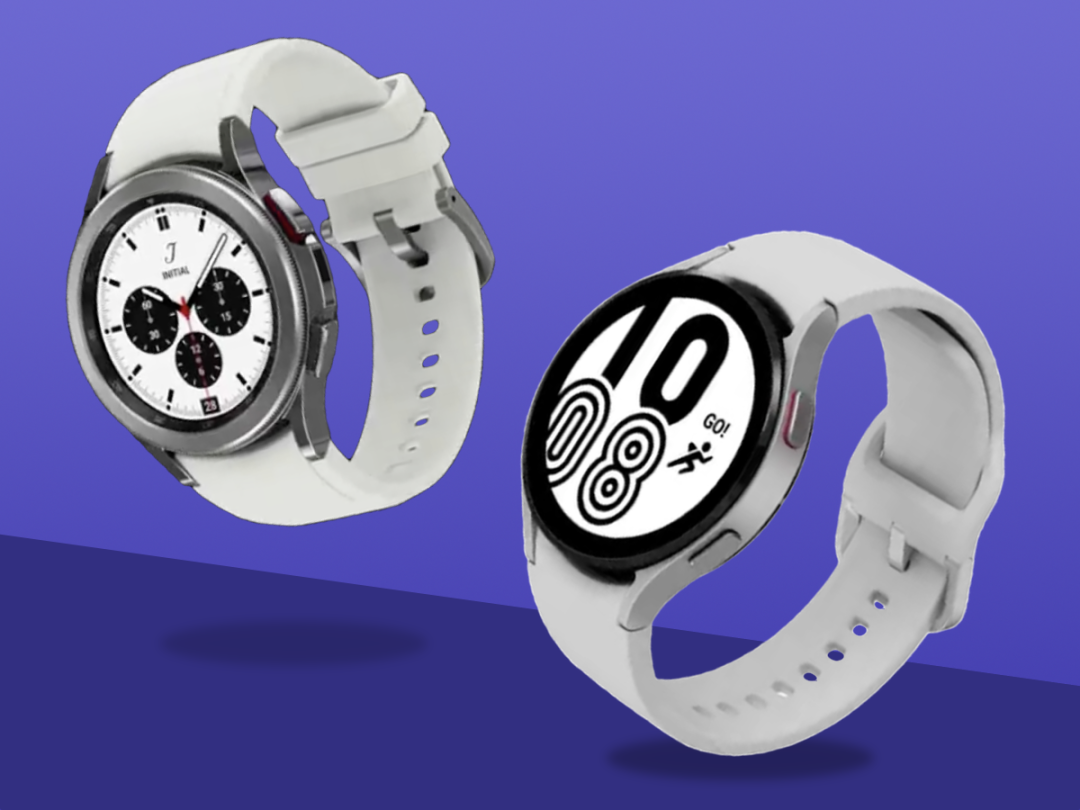 It's been three years since Samsung gave us the first Galaxy Watch. But dropping the Gear label from its line of wearables didn't make the naming conventions any less confusing.
After the first generation Watch came the Active, followed by the Active 2 and then, last August, the Watch 3. What happened to the Watch 2 is anyone's guess, but the headline news is that another iteration is now on the horizon: the Galaxy Watch 4.
Not only will the fourth sequel unify two styles under one name, but it will also be the first Galaxy Watch to ditch the Tizen operating system in favour of a unified interface developed with Google. What else can we expect to see? And when can we expect to see it? We've rounded up all the latest info below.
Render source: Evan Blass
Samsung Galaxy Watch 4 design: two flavours
Several reliable sources seem certain that the Galaxy Watch 4 will actually launch under two labels: the Galaxy Watch 4 – a sporty ticker to succeed the Galaxy Watch Active 2 – and the Galaxy Watch 4 Classic, a premium sequel to the Galaxy Watch 3.
Countless leaked renders – as well as photos of what appear to be genuine demo units – indicate significant differences between the designs of the two tickers. The Galaxy Watch 4 seems likely to take its style cues from the Galaxy Watch Active line, so you can expect a slimline, streamlined shell with low-profile buttons on the right and no rotating bezel. Speculation suggests a stainless steel or titanium build and two case sizes: 42mm with a 1.19in AMOLED display and 44mm with a 1.36in display.
In contrast, the Classic version looks set to feature a rotating bezel familiar to users of the Galaxy Watch 3, together with a shinier, more prominent body than its active sibling. Rumours point towards a choice of titanium or stainless steel for the case material, shipping in 42mm, 44mm and 46mm dimensions.
Leaked promotional images also indicate that the Galaxy Watch 4 will be available in a range of colours, including silver, black, gold and green – with bands to match – while the Classic looks set to keep things classy in black and silver.
There's only so much Samsung can do to tweak the design of its wearable range, so you can expect evolution rather than revolution when it comes to the styling of both iterations. Materials could be the focus of development, with some sources reporting one or both models will be fronted by durable 2D glass.
Image source: Android Headlines
Samsung Galaxy Watch 4 software: Hey Google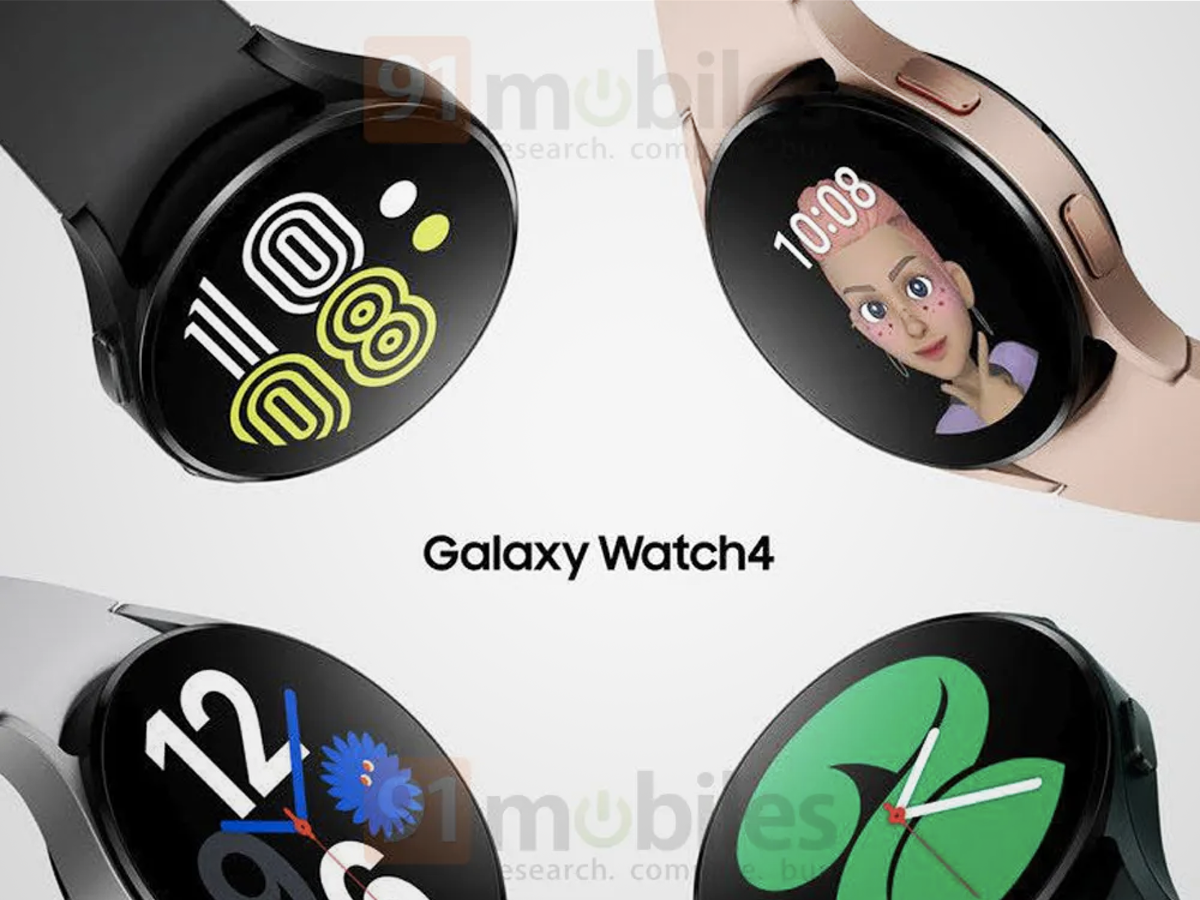 All Samsung Galaxy Watch wearables to date have run Tizen software. But that's set to change with the Galaxy Watch 4: Samsung has confirmed that its new ticker will be the first to feature the One UI Watch interface.
Built upon a revamped Wear OS 3 platform co-developed with Google, the idea behind the fresh UI is to create a more seamless experience across Samsung smartphones and smartwatches. Compatible apps installed on a Galaxy phone, for example, will automatically land on the Galaxy Watch 4. So, too, will certain settings.
And because of the new system's Wear OS underpinnings, One UI Watch should address some of the main frustrations with Galaxy Watches of old – specifically the limited Tizen app catalogue. Previous models lacked support for several mainstream apps, including Google Maps.
The Galaxy Watch 4 will change this. As shown in leaked promo videos, both variants will support the Google Play Store. The clips appear to show GPS location tracking through Google Maps, as well as Samsung apps coexisting alongside software and services developed by Google.
Those videos also reveal a new icon-based app menu. The hexagonal grid shown is significantly different from both the circular layout currently used by Tizen and the list format employed by Wear OS. It's much closer to the system seen on Apple's watchOS, which should make it easier and more accessible to navigate apps on the Galaxy Watch 4. App installation should be slicker, too.
Users can also expect to see a wider range of watch faces. Those same promo videos reveal a number of new face designs, including analogue, artistic and activity-focused digital frontages, as well as many optional 'complication' readouts to display stats and additional information.
Image source: 91Mobiles
Samsung Galaxy Watch 4 specs: swifter chips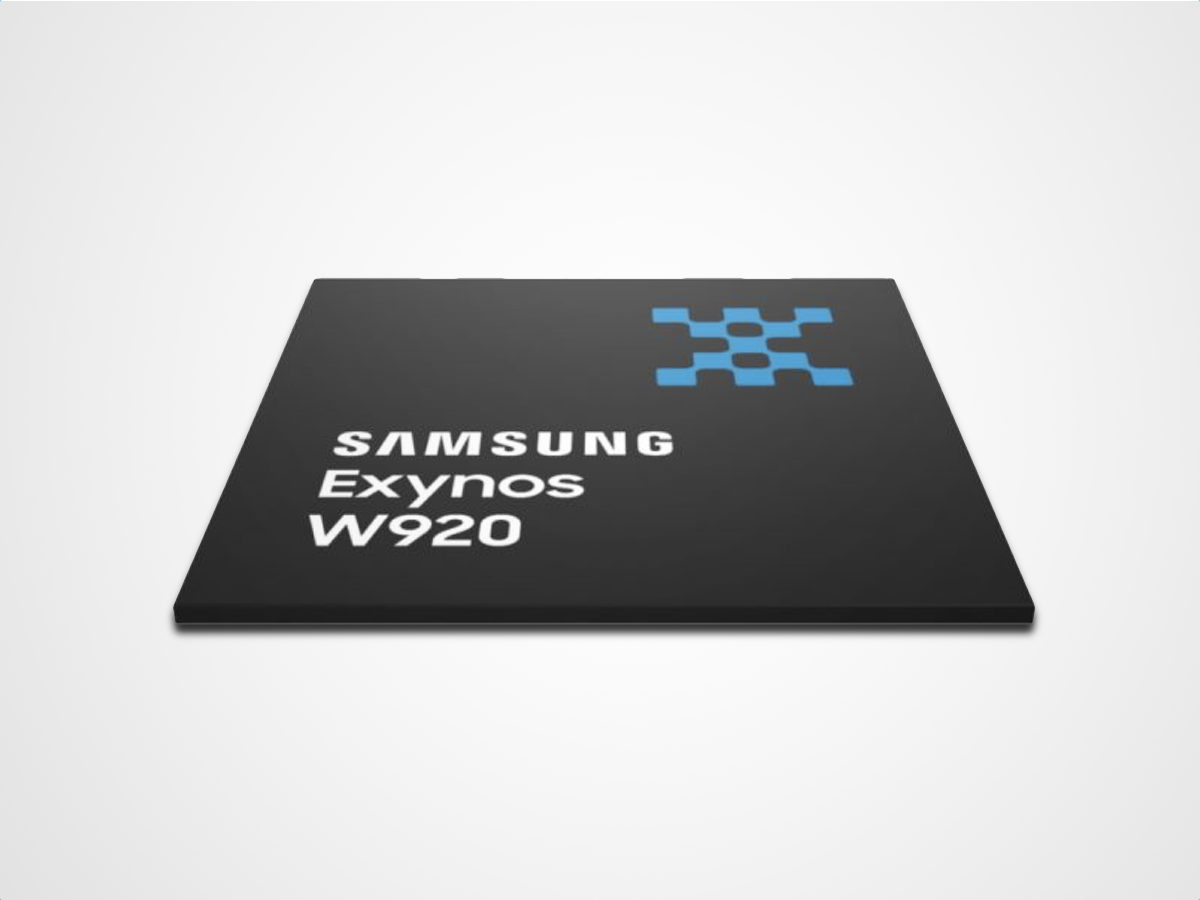 Just days before Samsung is expected to take the wraps off the Galaxy Watch 4, the manufacturer has unveiled its new generation of wearable processors.
As predicted, the Exynos W920 is made using Samsung's 5nm extreme ultraviolet process. Equipped with a pair of Arm Cortex-A55 cores, the new chip is predicted to deliver significantly slicker graphics performance: think 10% speedier than previously, together with 20% faster CPU performance.
That should mean the new unified Watch OS interface will run zippy, quick and slick, especially if the Exynos W920 is paired with 1.5GB of RAM – as rumours suggest it could be. Samsung's processor press release mentions 'faster application launches' and 'more interactive eye-catching 3D graphical user interface', which means the Galaxy Watch 4 could offer a much swifter user experience than previous editions.
Other online murmurings hint at greater built-in storage (up to 16GB). Whether battery capacity will increase is less clear. The new processor announcement specifically mentions that the W920's tiny size 'allows smartwatches to house larger batteries' – but this doesn't mean the Galaxy Watch 4 will get one.
If the cells remain the same, the smaller variants of the Galaxy Watch 4 will probably feature a 247mAh cell, while the larger sizes should benefit from 340mAh. Battery life wasn't bad with the Galaxy Watch 3, but we'd like to see longevity that goes beyond a couple of days.
What should help is the dedicated low-power display processor also found on the W920 chip. Instead of powering up the full-fat CPU every time you want to check notifications, it will rely on a separate Cortex-M55. This should significantly reduce drain from the always-on display.
Official certification documents also suggest the presence of 5W wireless charging – which is really the minimum we'd expect to see from a flagship wearable in 2021.
Samsung Galaxy Watch 4 features: body buddy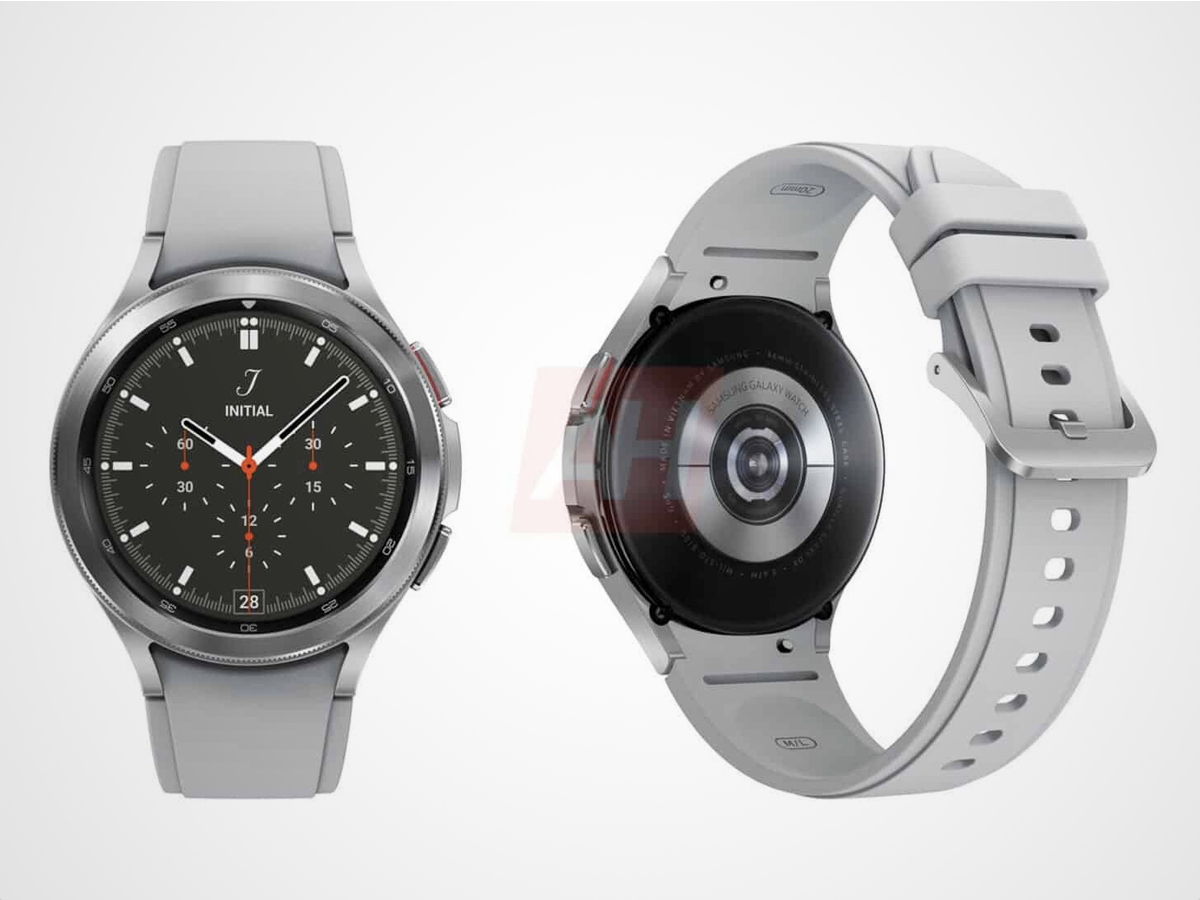 The next big thing in wearables looks set to be blood glucose monitoring. There's been a lot of whispering about the potential presence of a glucometer on the new Galaxy Watch 4, but whether we'll actually see the sugar tracking tech is another matter. It would certainly be a unique addition with genuinely useful health applications, particularly for diabetics. It would also represent a win for the Galaxy Watch 4 over the Apple Watch Series 6. With so much uncertainty surrounding the tool, though, it would take a brave soothsayer to stake their reputation on its inclusion.
More certain to be seen on the new watches are features familiar to users of previous Galaxy Watches: Wi-Fi, Bluetooth, NFC and GPS, as well as an ECG and blood oxygen monitoring. The latter two were both present on the Galaxy Watch 3, but weren't actually enabled in all locations until several months after launch, once Samsung received regulatory approval. Early adopters of the Galaxy Watch 4 will hope to avoid similar delays.
Leaked promo videos confirm the presence of sleep and activity tracking, as well as Bixby – Samsung's voice assistant. The shots also show a new body composition tool to compliment the Watch 4's suite of established fitness features. This is likely to allow the wearer to measure and analyse various physical percentages, including body fat and muscle mass.
Image source: Android Headlines
Samsung Galaxy Watch 4 release date and price: August arrival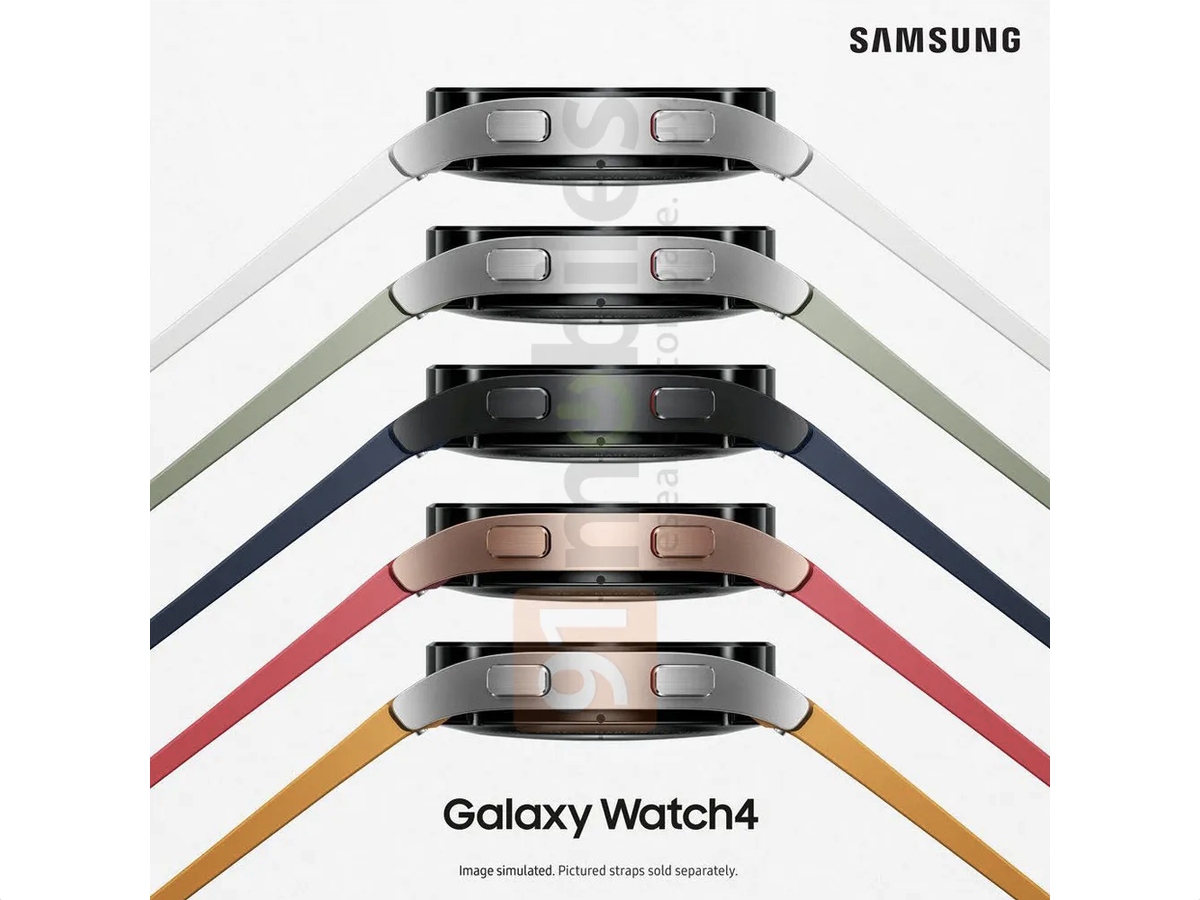 Samsung has already dispatched invites for its Galaxy Unpacked event on 11 August. Having confirmed that the new Galaxy Watch will be unveiled in summer 2021, the Unpacked event seems all but certain to be the moment that Samsung takes the wraps off its latest wearable(s).
Availability will likely come a fortnight or so after the official launch. This seems to have been all but confirmed by that premature Amazon Canada listing for the Galaxy Watch 4, which penned 27 August as the release date.
As for pricing, speculation is rife. The key question is whether the Galaxy Watch 4 will follow the precedent set by the Galaxy Watch 3 and Watch Active 2, both of which represented significant investments for smartwatch buyers. In an ideal world, we'd like to see Samsung cut the cost of the Galaxy Watch 4, to make it a more accessible Apple Watch alternative.
The latest leak from Evan Blass suggests this could well happen. In early August, he Tweeted that the Galaxy Watch 4 will start at €309 (approximately £260) for the 44mm version. By way of reference, the 44mm variant of the Galaxy Watch Active 2 started at £399 upon its release.
Blass also indicated that the Galaxy Watch 4 Classic would be available from €379 (approximately £325) for the 44mm version, rising to €409 (approximately £350) for the largest 46mm edition. This again compares very favourable to the Galaxy Watch 3, which cost £409 for the 45mm when it launched.
Whether these price tags are realistic remains to be seen. Converting the numbers shown on the early Amazon Canada listing points towards a £270 price tag for the 46mm Galaxy Watch 4, so there's clearly room for variation, especially when allowing for the intricacies of changing exchange rates. Even if the international figures are accurate, the new wearable models could still hit UK shelves with tickets bigger than a straight conversion suggests they should.
Image source: 91Mobiles