Ring craft: the 9 best Apple Watch fitness apps
Get more coloured rings than a bowl of Fruit Loops with our favourite watchOS fitness apps...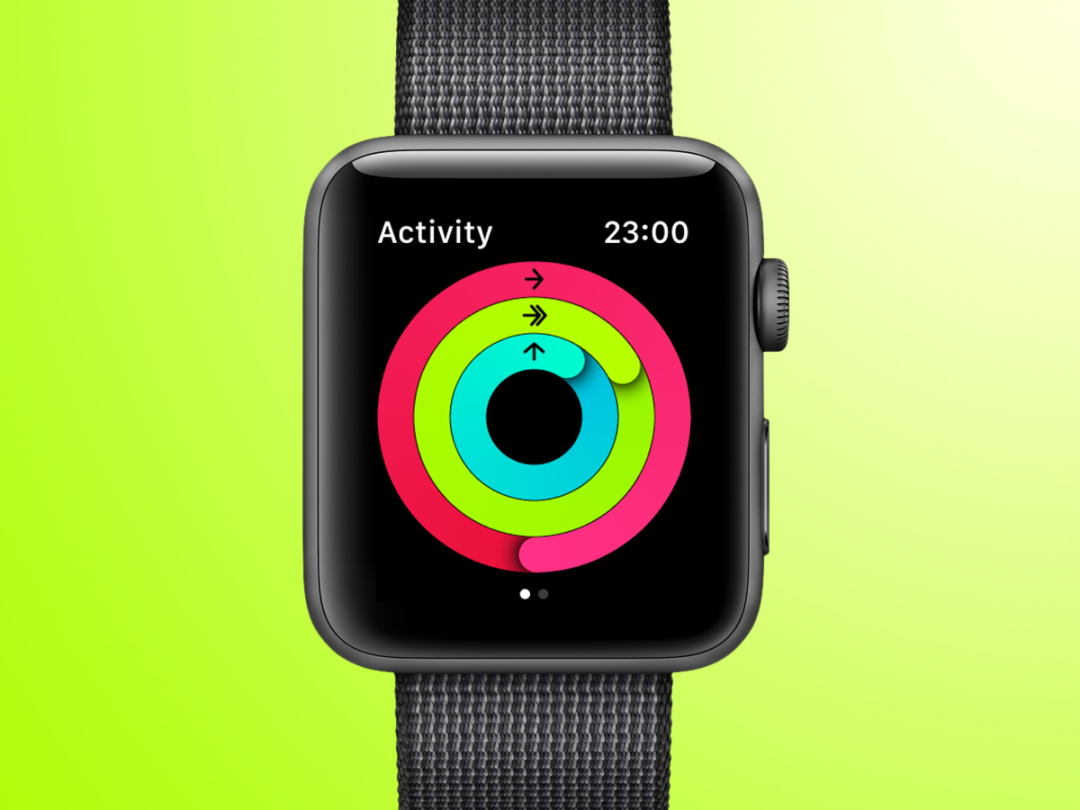 We haven't been this addicted to collecting rings since our first dash through the Sonic's Green Hill Zone.
We're talking, of course, about the Apple Watch's strangely addictive exercise rings, which gradually wind around its Activity face as you move, exercise and stand throughout the day.
The best thing about these colourful circles, aside from their motivating nudges, is that third party apps can plug into them via Apple's Health app and boost your daily tallies. 
Like our physiques, it's fair to say the Apple Watch's fitness apps are still a bit of a work in progress. Many are still tethered to their iOS app, fail to the make the most of the Watch's powers, and lack useful complications for live, glanceable info.
But a select few have worked extra hard on their Apple Watch games and fought their way onto our watchOS dock. Here are our kings of the activity rings…
Best for…crushing your commute (Strava, £free + IAP)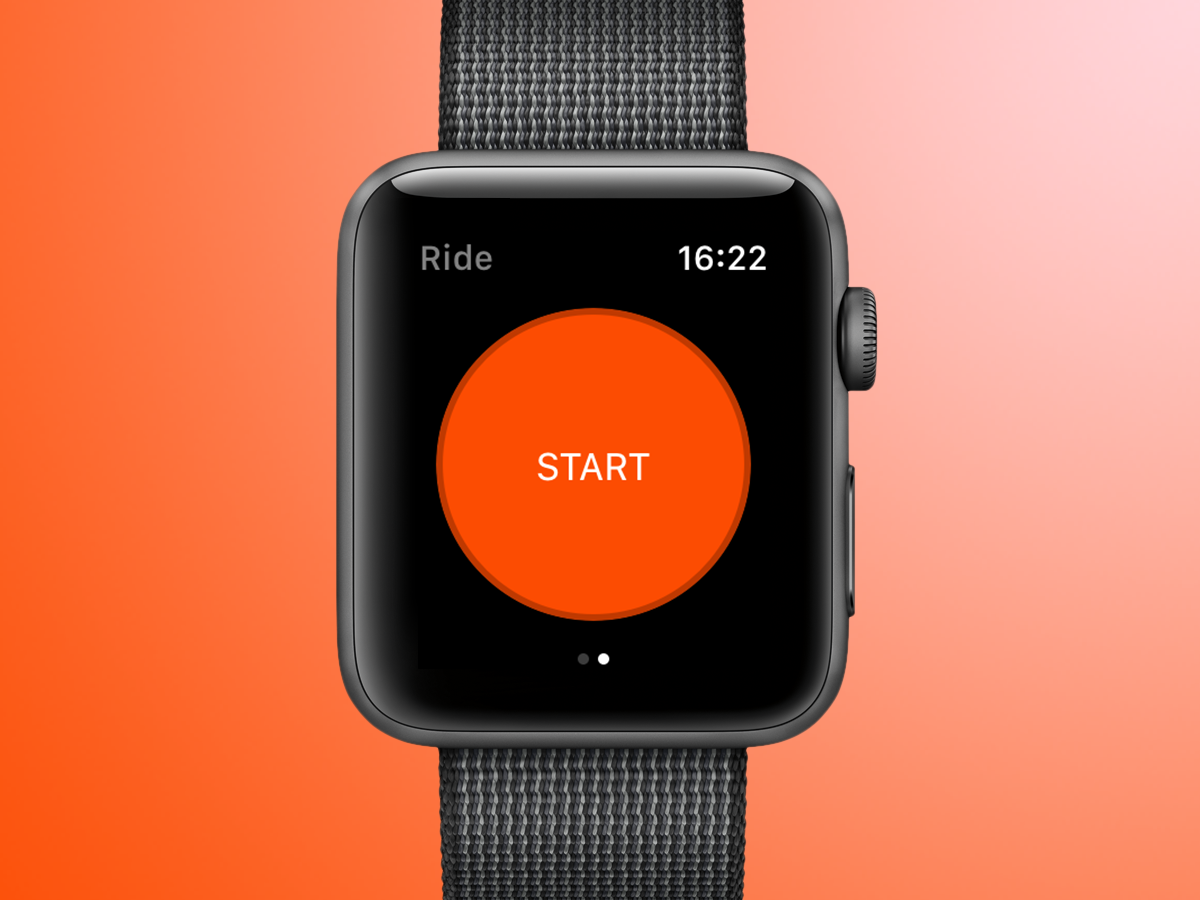 Strava's clever trick is splitting your bike rides into known segments, which let you compete against yourself, friends and annoyingly speedy strangers who've done the same route. It's simple, addictive and now has a standalone watchOS app that uses the Apple Watch's GPS for iPhone-free rides and runs.
This new update hasn't gone down too well among Apple Watch Series 1 owners, many of whom preferred it when the iOS app and watchOS app worked together to provide features like audio cues.
But we're fans of the new version's simplicity – just press the orange button to go, and another button to finish – and so far it's tracked our rides as well as the iOS app. A Strava complication for our Apple Watch face would be nice, as would support for the Premium-only Beacon feature, which shares your location with loved ones or other riders. But even without these luxuries it's still the best way to track your life on two wheels.
Alternatively…
If it's wrist-based cycling stats rather than Apple Watch rings you need, then Cyclemeter could be for you. Its Elite version (£9.99 p/year) brings stats like cadence and power (if you have a Bluetooth meter) to the tracking party, and it automatically uploads to Strava too.
Best for…running motivation (Runkeeper, £free + IAP)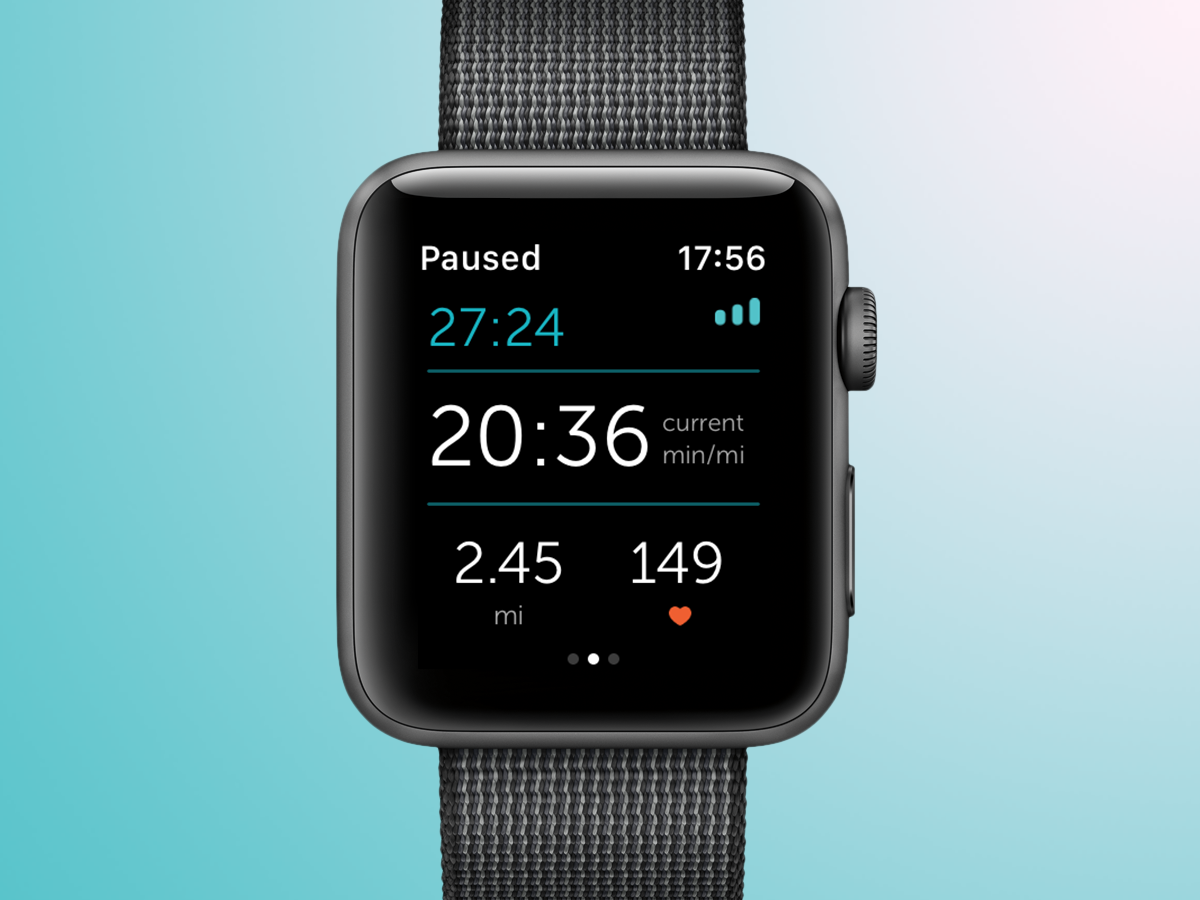 The Apple Watch's running apps still haven't quite turned it into a full-blown Garmin Forerunner, but Runkeeper is currently leading the pack.
Like Strava, Runkeeper uses the Apple Watch Series 2's built-in GPS to let you run phone-free, something of a blessing for anyone with a hulking iPhone 7 Plus.
It's more than just a dumb tracker too, with options to set target paces and maximum heart-rates (for the app's graphs rather than your ticker, sadly).
You'll still need your phone with you to get Runkeeper's motivational audio cues, and Watch-only mode can take a little while to both get a GPS fix and fine-tune its distance accuracy (Runkeeper recommends running with both phone and Watch at least 20 times before going it alone with the watchOS app). But teething issues aside, it's still the best all-round running companion for the Apple Watch.
Best for…a quick home workout (Streaks Workout, £2.99)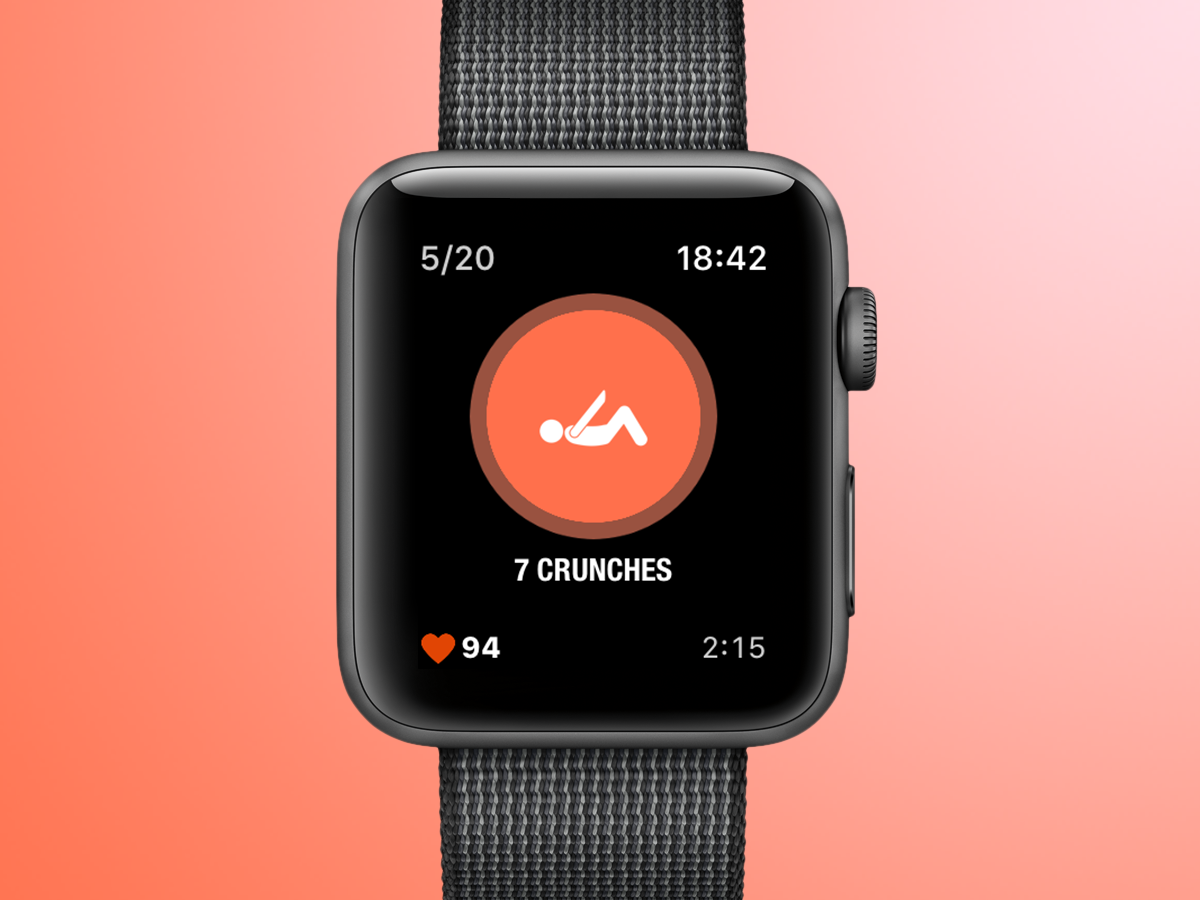 At least two members of the Stuff team have been left walking around like stop-motion animations after attempting Streaks' tougher workouts, but it's still our favourite watchOS app for a quick calorie burn.
Choose the length of your workout on the Apple Watch – the choices are 6, 12, 18 or 30 minutes – and it'll string together your choice of some simple exercises, which are shown with little diagrams and rep counts. Think seven 'knee raises', into five 'stance jacks', into three 'supermen', and repeat.
While you're recovering, it'll log these on your calendar, with the aim, naturally, to put together streaks of workouts. It's a shame the app doesn't automatically log your movements or give audio announcements of each exercise, but it does work independently of the iOS app – which means you can jump straight out of bed and into a 'pain' workout. Or maybe after just a few more minutes in bed.
Best for…becoming a gym pro (Gymaholic, £free + IAP)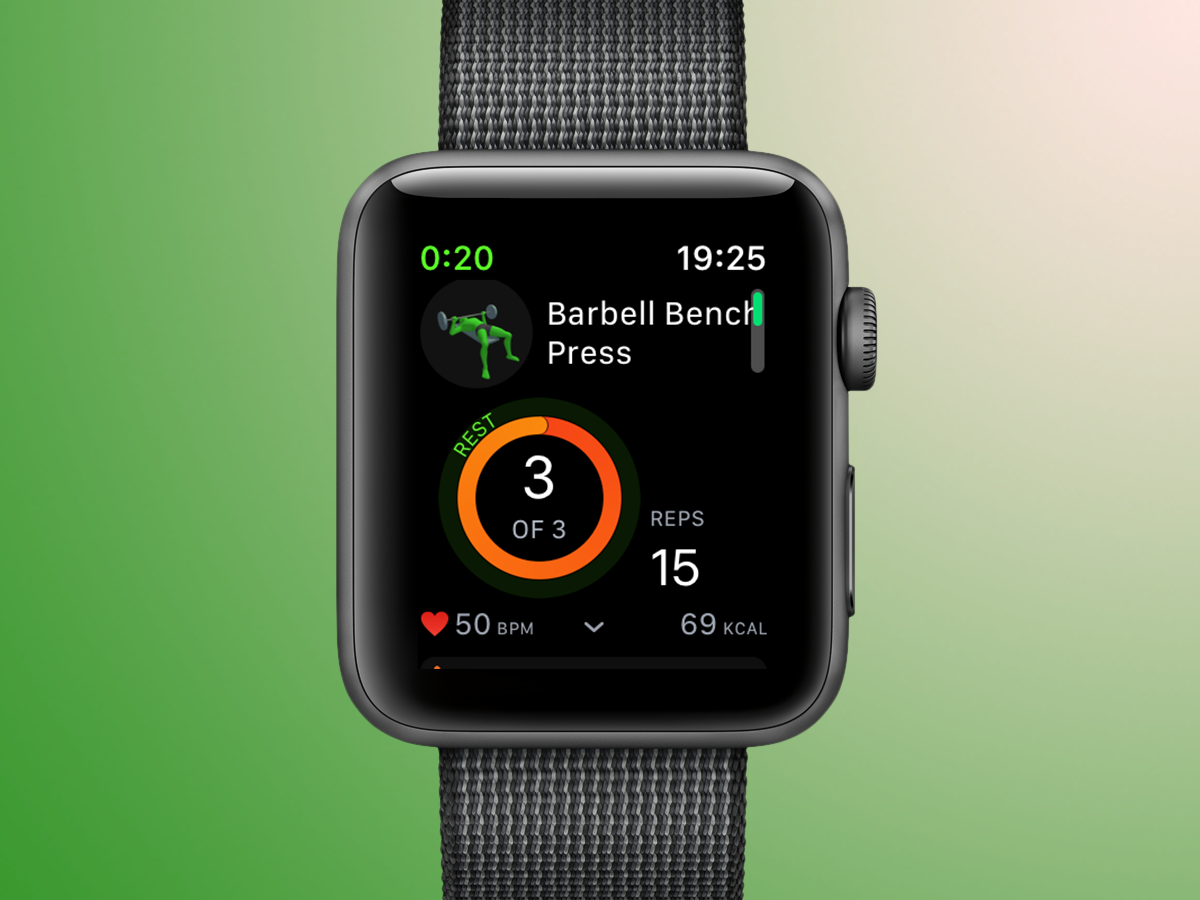 Those gym weight machines look pretty intimidating when you start out – best to just hang out at the rowing machine and treadmill, right?
That's how we thought until we started using Gymaholic, which teaches you good lifting form using and provides some handy machine-based workouts.
It's a shame that Gymaholic's little green man – who does demos of dozens of gym machines in the iOS app – doesn't make it onto the watchOS version in animated form, with exercises instead described by text. But the watchOS app is still a handy way to manually log your workout, which you choose beforehand on your iPhone then sync to the Watch.
Strangely, Gymaholic does offer the 'augmented reality' option of holding your phone camera up to the Apple Watch to see the green man doing a machine demo on your watch's screen. But even without the animations built into the Watch app, it's one of the better ways to organise and track your strength training.
Best for…auto-tracking your gym session (Gymatic, £free + IAP)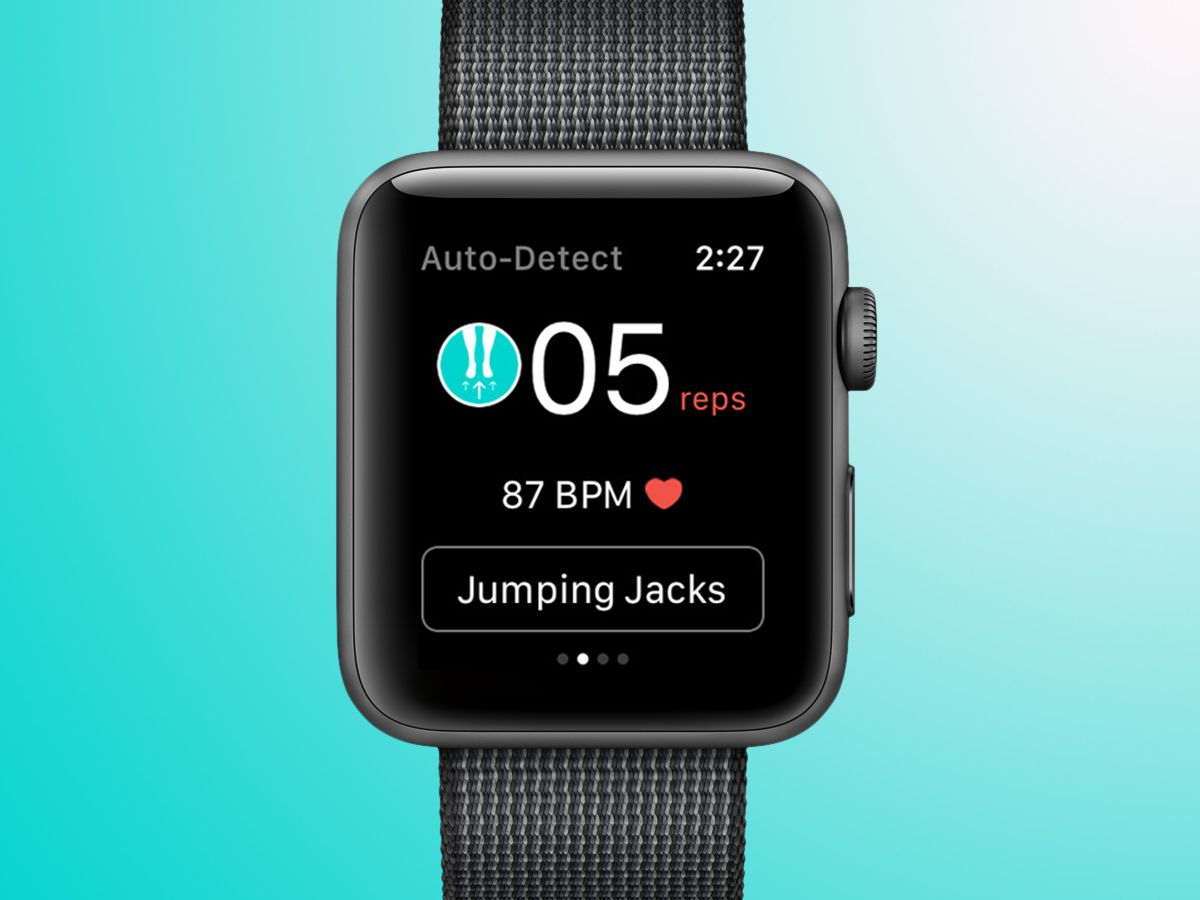 It's far from perfect, but Gymatic does offer a glimpse of how useful a gym buddy the Apple Watch could become. It's the only app we've seen that can learn to recognise which exercise you're doing and record the number of reps.
In practice, there are a few limitations. Without getting the £9.99 Premium upgrade, you can only teach it to recognise up to eight exercises. And because the app relies on the Apple Watch's gyroscope and accelerometer, it's only really able to auto-log exercises that involve movements of your wrist rather than your legs.
But teaching it to learn new exercises beyond the ones that are built in (sit-ups, jumping jacks, squats, push-ups and lunges) is just a case of repeating the movement a few times, and you can now start workouts with Siri. It's not quite the dream Apple Watch gym app yet, but Gymatic is hopefully a sign of things to come.
Best for…unleashing your inner Phelps (MySwimPro, £free + IAP)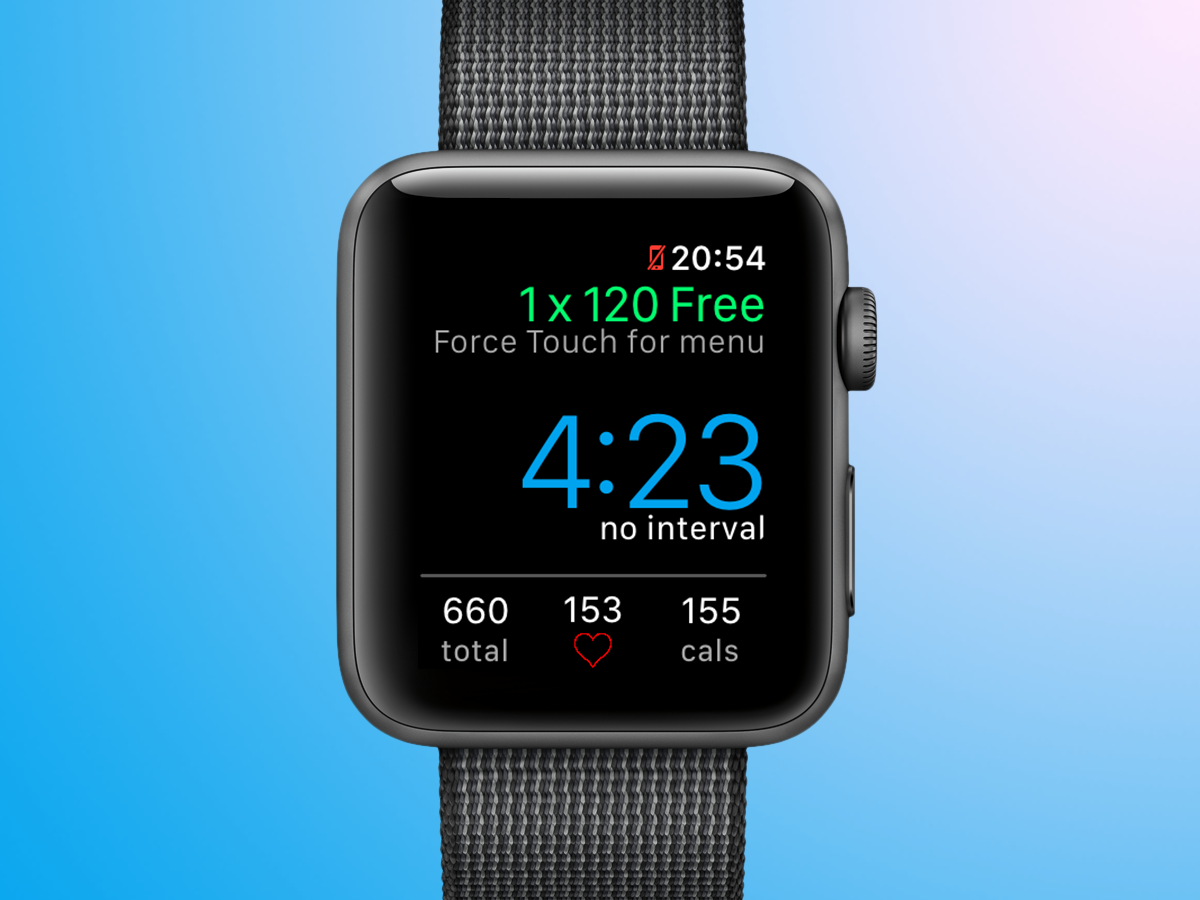 Apple's own Workout app does a fine job of tracking both indoor and outdoor swims. But if you fancy going beyond your usual 50 lengths into the world of speed-boosting swimming drills, this app is well worth a spin.
Videos of each drill are only available on the iOS app, but once you're familiar with them you can ping step-by-step training workouts to the watch. Glancing at instructions on your wrist is a bit easier than memorising speed drills or getting an instructor to bellow out instructions. The app also logs details like your total distance (to within one or two lengths' accuracy, in our experience), which counts towards your Apple Watch exercise ring.
On the downside, you have to manually tell the app when you've done each step of the workout, and many of the pre-designed workouts are locked behind a Premium version that costs a frankly ridiculous £13.99 p/month (or £94 per year).
So while it's a little way off being the Strava of swimming, MySwimPro on the Apple Watch is at least a good gateway drug to PB-boosting swimming drills that can otherwise seem way too much like hard work.
Best for…making exercise fun (Carrot Fit, £3.99)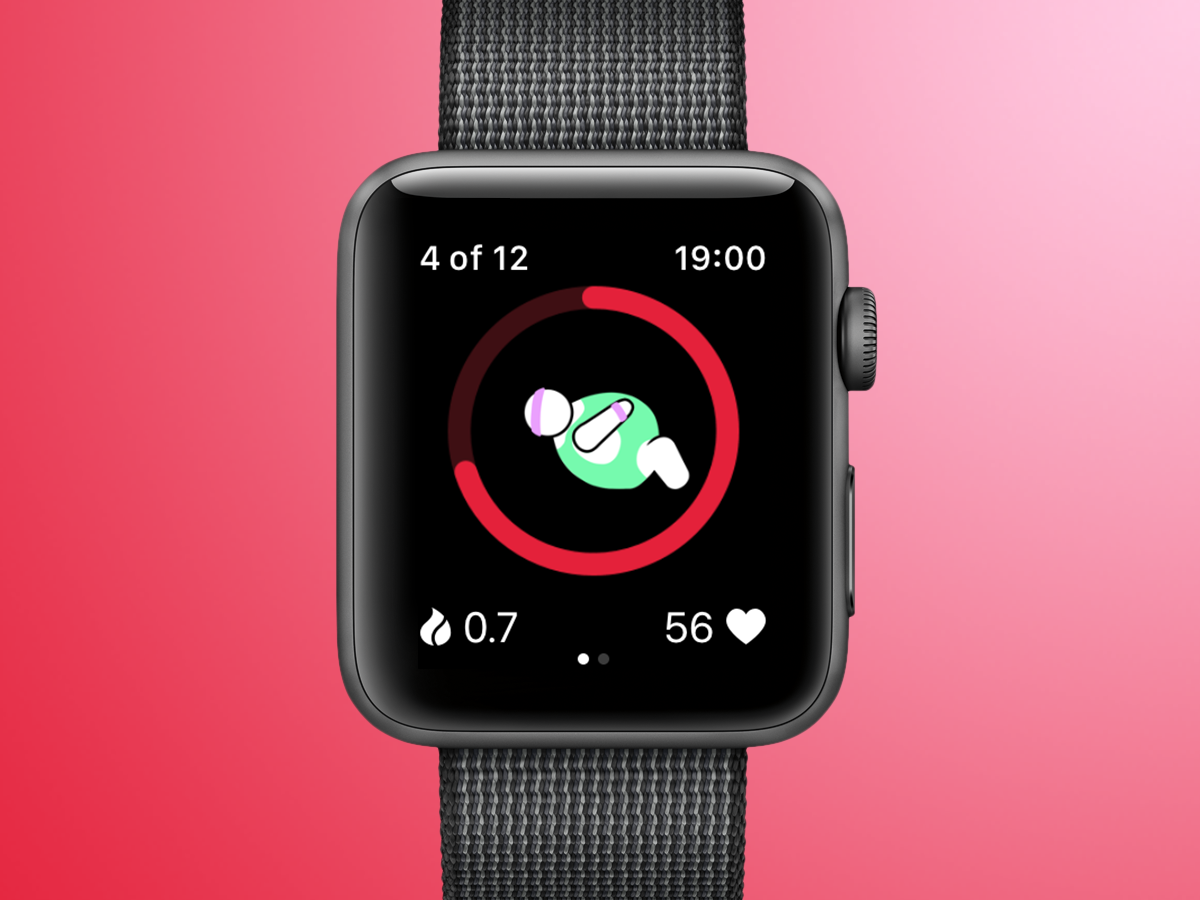 Not a fan of robotic, stats-obsessed exercise apps? It's time to bring Carrot's portly 'fitness overlord' into your life.
Rather than cheesy pats on the back, she takes the opposite approach – threatening and ridiculing your 'flabby carcass' into taking her '7 minutes in hell' workout.
Sure, the app doesn't do anything clever like automatically count your reps or show your perfect exercise form. But it does use an all-too-rare motivational weapon – humour – to push you through its basic 7-minute workouts, with exercises including 'celebrity face punches', 'dragon mating dances' and 'can't get-ups'.
Like Streaks Workout, you can start and complete a session with just your Apple Watch, and sync your achievements to Apple Health to boost your rings. Though these little coloured circles might suddenly seem a bit dull by comparison.
Best for…becoming less creaky (Pocket Yoga, £2.99)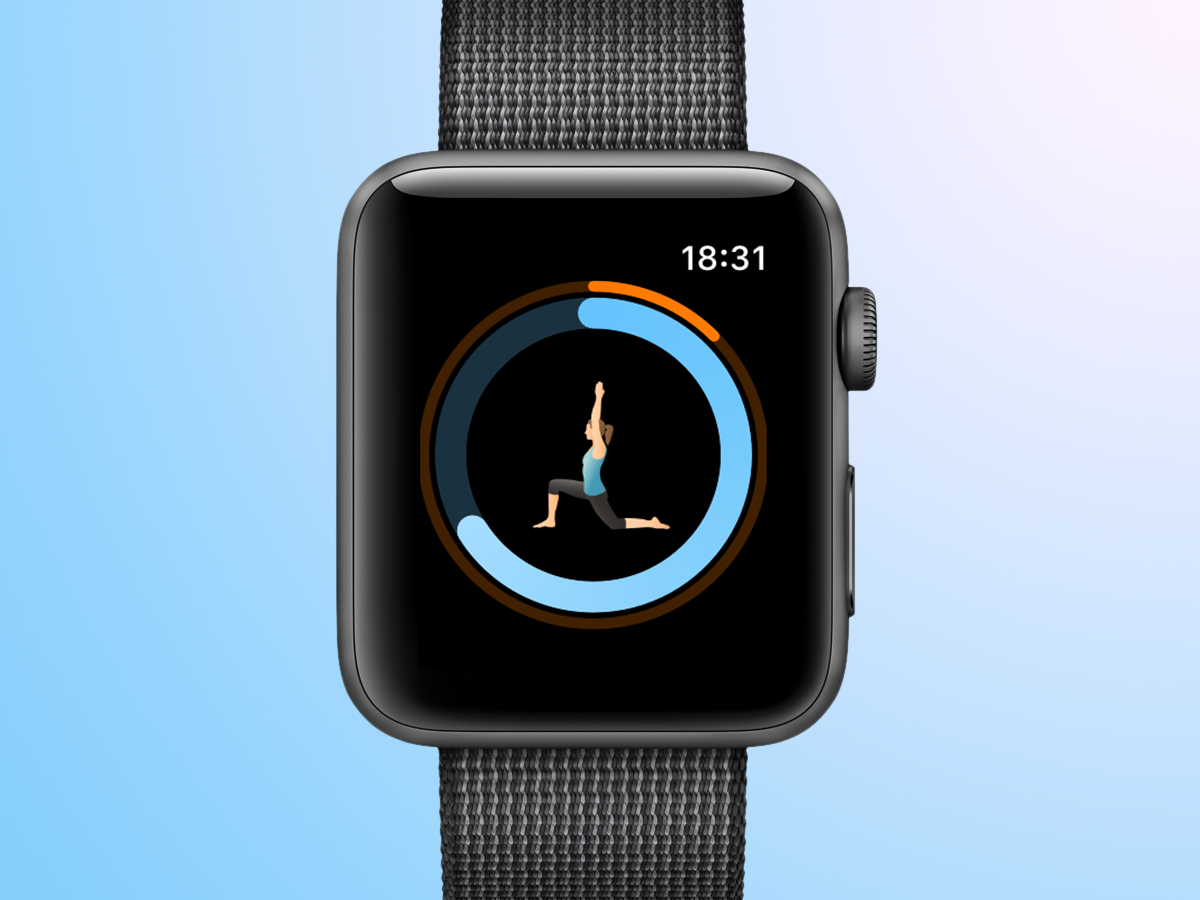 A word warning before you jump into this app: unless you want it to feel more like a game of Twister than Yoga, we'd recommend familiarising yourself with its many poses before starting a session.
Still, if you already know your 'dolphin plank' from your 'extended puppy' though, the Apple Watch app is a useful Yoga companion, showing little diagrams of the next position, the length of the hold and how far you're through the session.
It's a shame it can't be used independently of the iOS app, which provides the slightly synthetic audio cues (prepare to 'inhaaale', and 'exhaaale'), and we had some issues getting it to show our no doubt inappropriately high heart-rate. But Pocket Yoga is otherwise very polished and its five 'practices' (or sessions) will be more than enough to unblock the pranic energy of most beginners.