Promotion: The story of mobile gaming
Let us guide you through the mobile gaming years from Game Gear to Gameloft
The stone age: the Sega Game Gear
School kids in the early 90s fell into two groups: those with a Sega Game Gear and those who would sell their siblings to get one. Sega's 32-colour, 8-bit handheld ran both its own games and those from the Master System, opening up a radical new world in which completing Sonic the Hedgehog was no longer something that had to pause when you went out. Various accessories, from the high-tech, such as the TV tuner, to the low-tech, like the magnifying glass to help you see what was going on on the 3.2in screen, only added to its appeal.
The arrival of mobiles: Snake
We tried to write this without mentioning Snake, we really did. But then it looked at us with a sad look in its 96×44-pixel eye and we couldn't. Snake was perhaps the first game that brought to people's attention the fact that the phone in their pocket rocked enough power to not just help them stay in touch, but to do Other Stuff too. It was also responsible for the academic failure of an entire generation, who spent lectures twiddling with their phones instead of concentrating during class. Fun nerd fact: Snake was one of the very first multiplayer games, with suitably equipped Nokia owners able to link their phones together via infrared. It was also available on certain Texas Instruments graphic calculators.
The space age pet age: Tamagotchi
Before the Sims came along, there was Tamagotchi, the self-contained digi-pets that lived their entire lives in your pocket. From hatching to death – either from old age or, more likely, owner neglect – the Tamagotchi tribe gave an early generation of gamers and obsessive collectors a taste of having control of your very own creature, without having to physically clean up after them. Although you did still need to do that digitally.
The Really? age: Nokia N-Gage
Unpopular, ugly and less successful than a Steps reunion tour, the Nokia N-Gage almost inspires sympathy, then immediately loses it because of its weird design, which required users to remove the battery to insert a new game. It was Nokia's effort to unseat the likes of the Nintendo DS and the PlayStation Portable, but while the N-Gage never truly caught on, it was the first sign that games on a mobile phone – rather than on a dedicated handheld device – could have a future.
Present day: Gameloft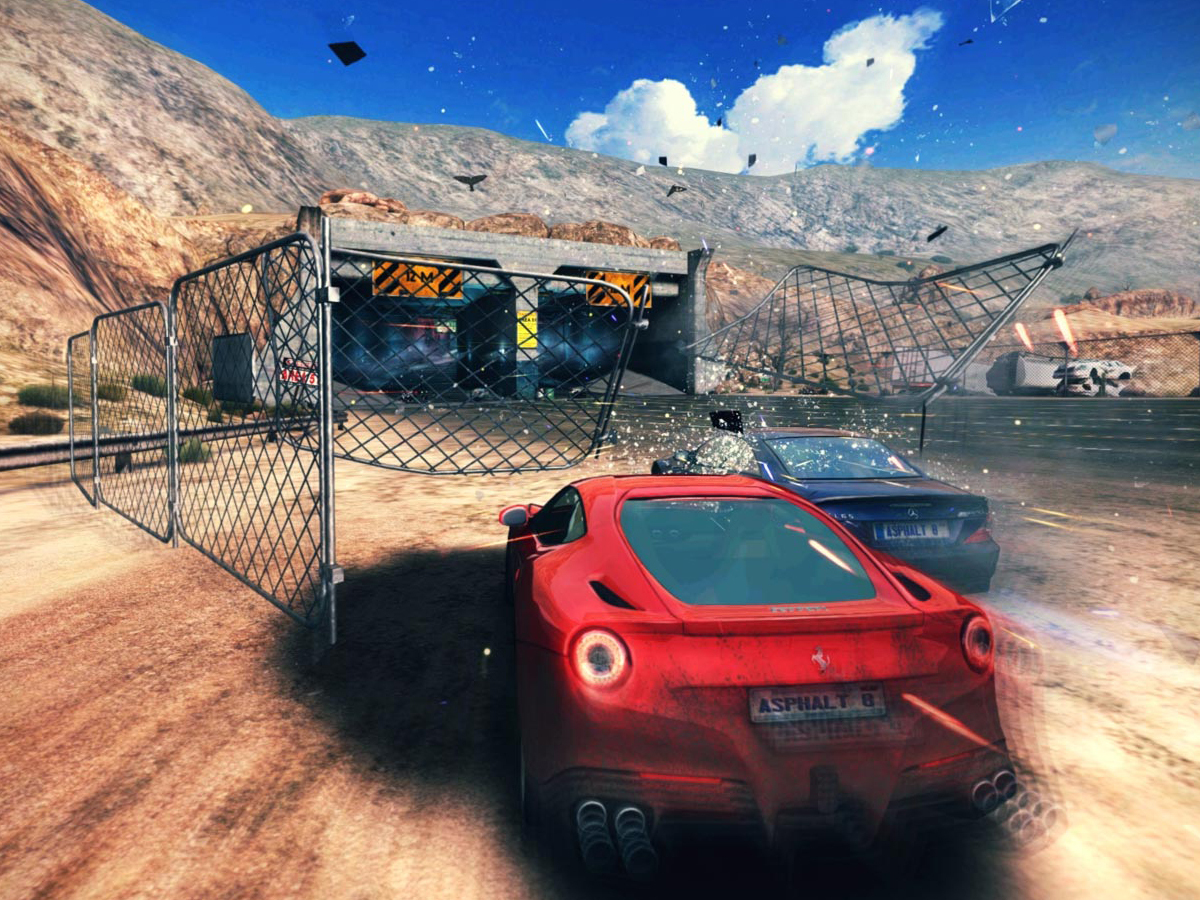 The modern mobile games arena is enormously complicated. Sure, modern handsets are phenomenally powerful compared to their predecessors, but with Android and iOS battling out, developers need to be on their toes. Luckily, next-gen mobile game developer Gameloft is all over it. Not only has it created modern-day masterpieces such as Asphalt 8 and Zombiewood, but gamers on O2's 4G network can enjoy unlimited multiplayer gaming without eating into their data allowance.
Consider your 4G fancy well and truly tickled: now head to www.o2.co.uk/4g for everything you need to know – including availability and handset compatibility – about the next generation of mobile connectivity.