The new Apple MacBook range, explained
Touch Bar-packing MacBook Pros entice, but you've got options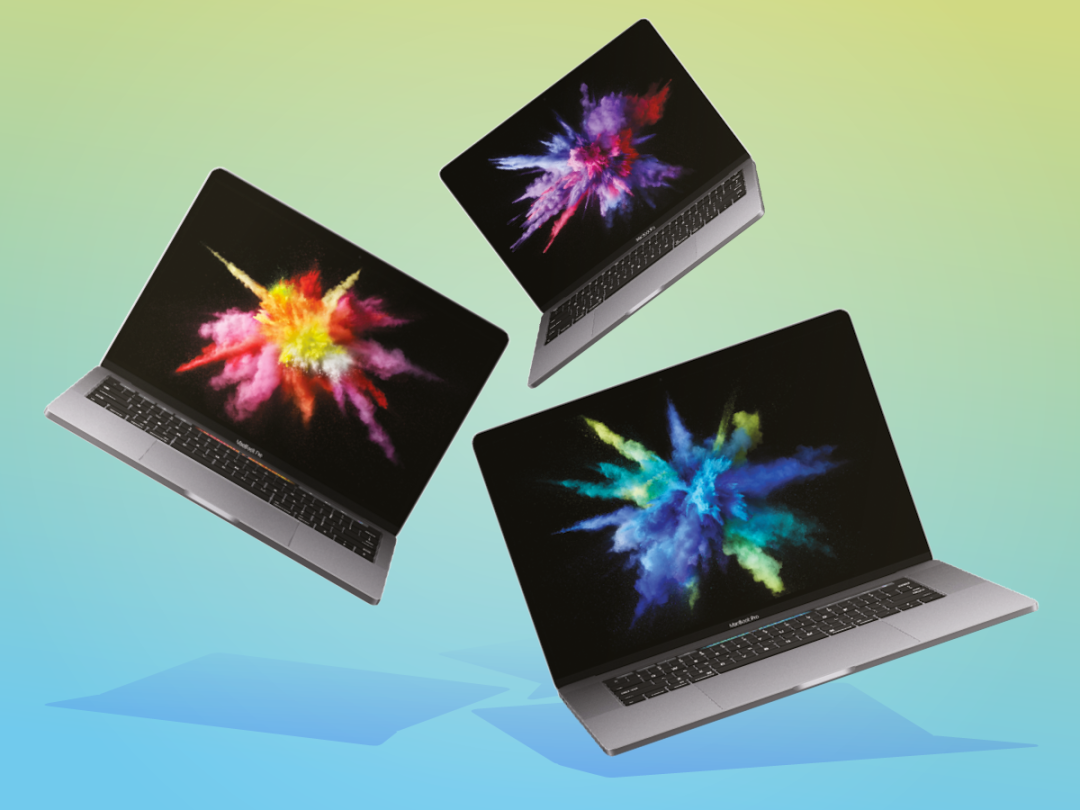 Confirming months of impressively accurate rumours, Apple just announced the new MacBook Pro with a small touchscreen bar replacing the classic function keys.
It looks super cool, and as our extensive hands-on review revealed, it could be an incredibly useful feature as well. But this latest set of reveals only complicates the matter of buying an Apple laptop in the very near future.
Not only is there the Touch Bar-equipped MacBook Pro in two different sizes, but there's also a non-Touch version available – plus last year's laptops available for a bit less money. And then this year's standard MacBook refresh is available, while the MacBook Air is still kicking around on the very low end, of course.
Confused? Don't be: here's a quick look at the makeup of Apple's MacBook line following today's announcements, from most expensive to least, along with why each notebook might be the one for you. 
MacBook Pro (15in) – From £2,349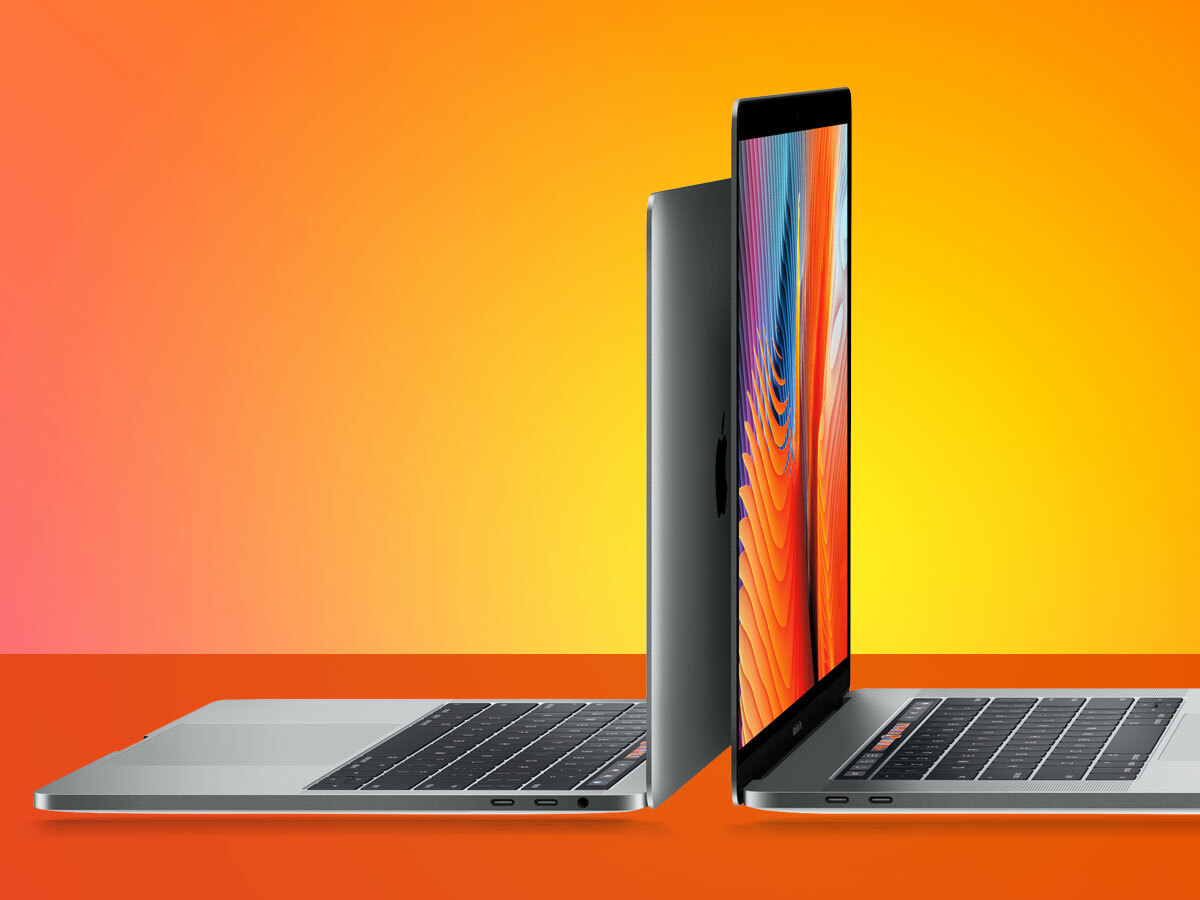 Here's the ultimate beast of a modern MacBook. The new 15in MacBook Pro packs in the flashy Touch Bar along the top of the keyboard, and backs it up with a 2.6Ghz quad-core Intel Core i7 processor (with Turbo Boost up to 3.5Ghz), 16GB RAM, a 256GB SSD, and a Radeon Pro 450 video card with 2GB memory.
Spend a bit more ($2,699) and you can inch up the processor speed to 2.7Ghz (and 3.6Ghz Turbo Boost), double the SSD storage, and get a slightly faster graphics card. In either case, you're spending a lot of money, but you'll get all the bells and whistles included.
Why you'd want it: It's the best of the best when it comes to a MacBook: the largest Retina screen (brighter and with improved contrast too), the best graphics capabilities, and the Touch Bar with a Touch ID sensor. If money's no object, this is the laptop for you.
MacBook Pro (13in) – From £1,749
The smaller version of the new MacBook Pro drops a couple inches from the display size while shedding £600 off the base price, making it a surely more appealing option for the average buyer. That doesn't make it cheap by any stretch of the imagination – just cheaper.
Here you'll get a bit less muscle: a 2.9Ghz Intel Core i5 with 8GB RAM, a 256GB SSD, and Intel Iris Graphics 550, along with the Touch Bar and Touch ID sensor. Drop another £200 and you'll double the storage, but everything else remains the same.
Why you'd want it: The 13in MacBook Pro is a more manageable size and is probably better suited for people who don't need it for graphic design or other professional creative pursuits. You'll still get a lot of power and quality while saving several hundred quid, which can't be shrugged off.
MacBook Pro w/o Touch Bar (13in) – From £1,449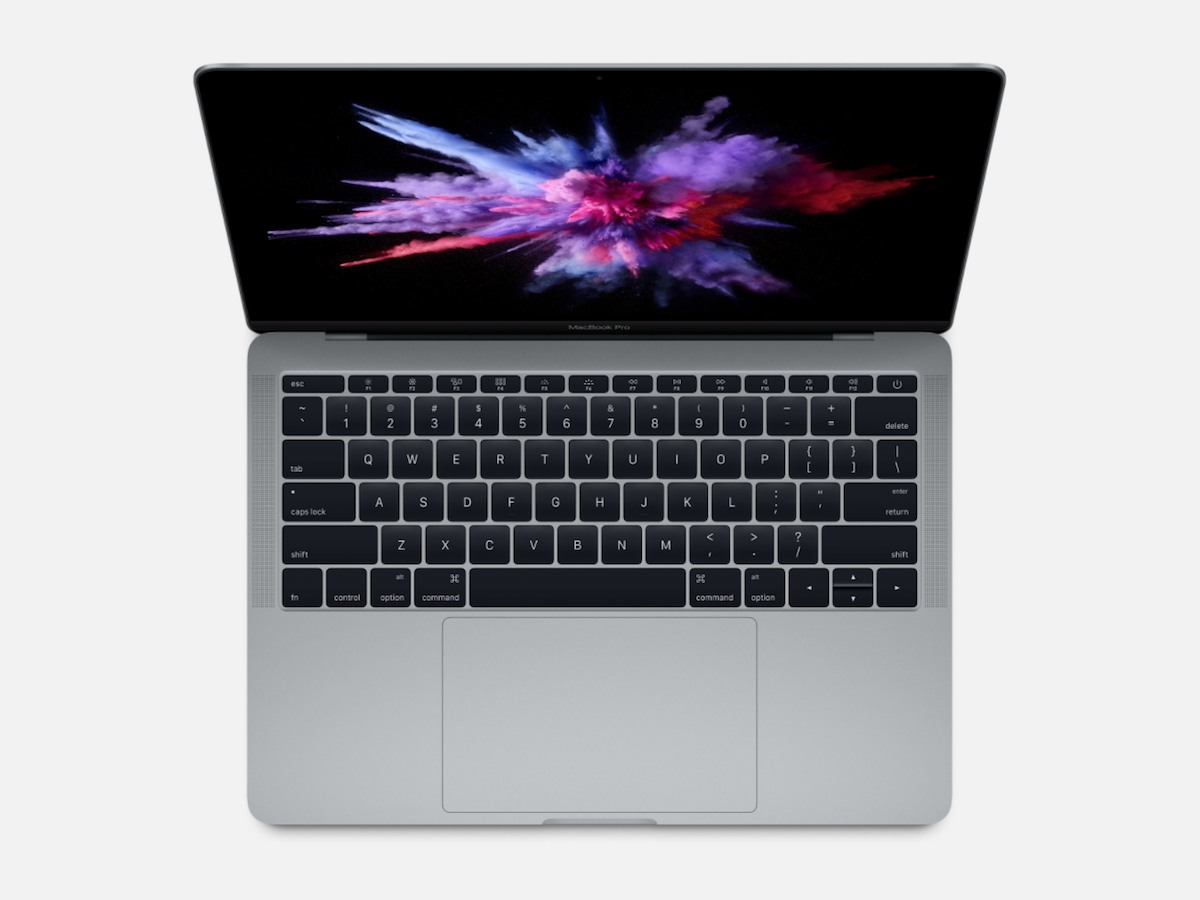 Surprise! It seems the entry-level MacBook Pro doesn't come with the Touch Bar or Touch ID sensor, which is a frustrating blow. You'll also see trimmed specs here: a 2.0Ghz i5 with 8GB RAM (albeit slower), a 256GB SSD, slower Iris Graphics 540, and only two Thunderbolt 3 ports instead of four on the pricier models.
Saving £300 is great, but this year's biggest and most recognizable addition is missing, taking some of the wow factor out of the equation. Still, you get the slimmer, redesigned chassis and refreshed internals, so that's something.
Why you'd want it: Admittedly, this one feels like a consolation prize – and that just doesn't fly at £1,449. Last year's MacBook Pro is our current favourite laptop in the world, and this is very likely just a better version of it. Still, imagine the envy that'll build after settling for this.
Last-Gen MacBook Pro (13/15in) – From £1,249
Even with the new 13in model with the Touch Bar, Apple still has last year's MacBook Pros listed for purchase. The 13in model starts at £1,249 while the 15in version is priced at £1,899.
They're the same configurations as last year, with an i5 and 8GB RAM on the smaller version and i7 with 16GB RAM on the larger one, along with a couple Thunderbolt 2 ports on each. It's last year's tech without a very significant price drop.
Why you'd want it: If you planned on buying a MacBook Pro last week and aren't wowed by the Touch Bar or don't need the latest, cutting-edge tech, then maybe it's worth saving a couple or few hundred quid here. Be sure that last year's model will meet all your needs, however.
MacBook (12in) – From £1,249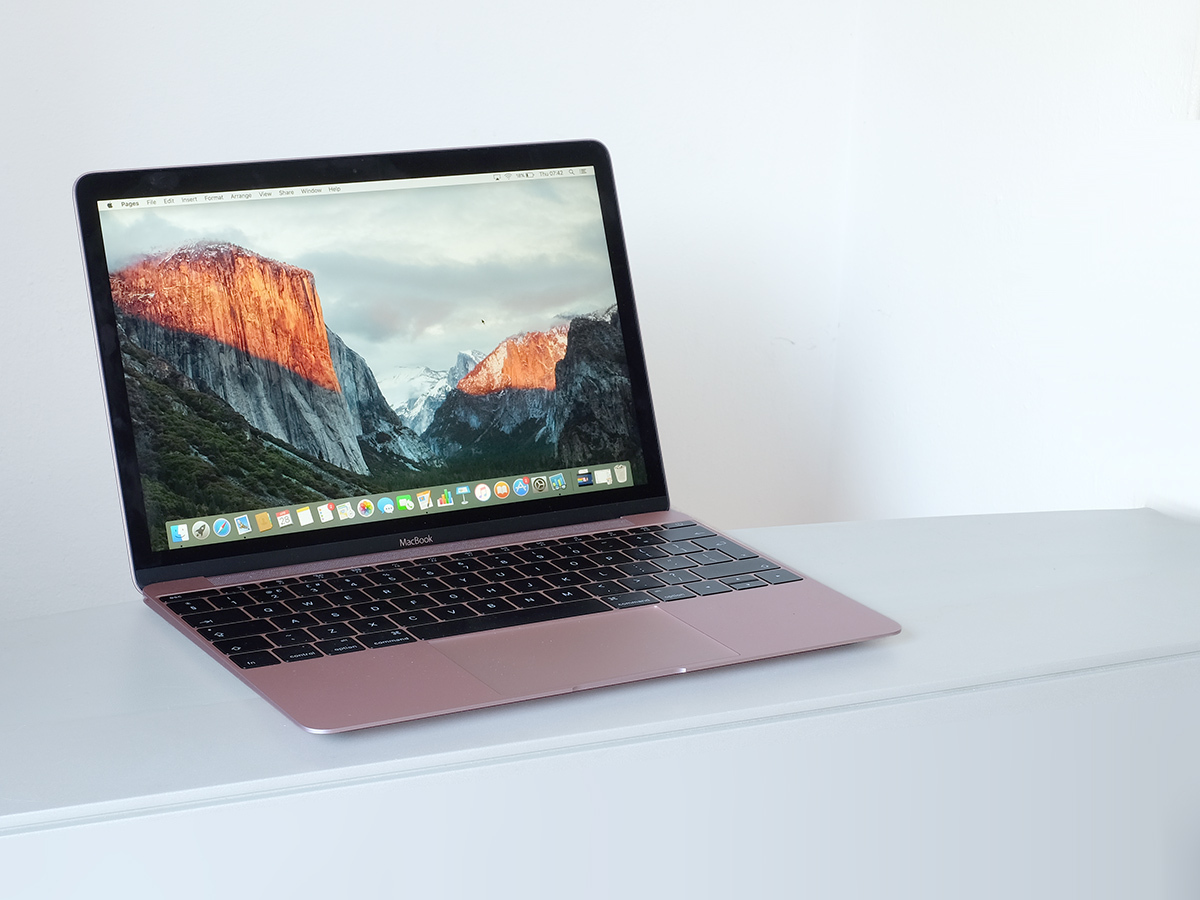 Apple's standard MacBook got a modest refresh earlier this year, and that remains the current edition of this stylish and slim device. It's thinner than the new Pros, certainly, but also less equipped: it packs less processing power and graphics capabilities.
Still, it's more svelte than the Pro, has a great screen, and comes in Rose Gold – so you've got reasons to be interested. If you plan on playing games of any stripe, however, you're better off going with a Pro instead.
Why you'd want it: The MacBook looks great and is plenty capable, even if it doesn't match the Pro in hardware prowess. You'll trade some power for style, along with a cheaper asking price, but those might be compromises worth making.
MacBook Air (13in) – From £949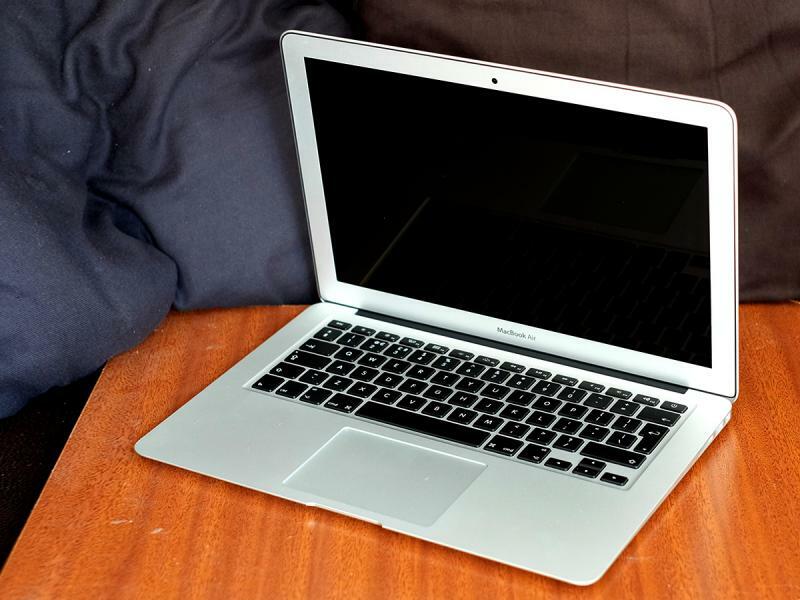 The 11in model is done, but Apple's 13in MacBook Air is amazingly still hanging around on the bottom end – even if it's been a year and a half since the last major update.
As ever, the Air's appeal comes from being impossibly slim and super lightweight, all while offering a hearty 12-hour battery. However, it's very underpowered compared to its brethren, and the non-Retina screen is a bit of an eyesore now. It'll do the trick for web browsing and word processing, but beyond that, you might find some pain points.
Why you'd want it: Is your budget in three figures rather than four? Well, the only current Apple laptop you'll get is a MacBook Air. It's cheaper, it lasts for a long time, and it's amazingly slim, but the trade-offs are only amplified by the Pro's myriad enhancements.