16 weird simulation games you won't believe actually exist
Updated: Now with 100% more bathroom simulation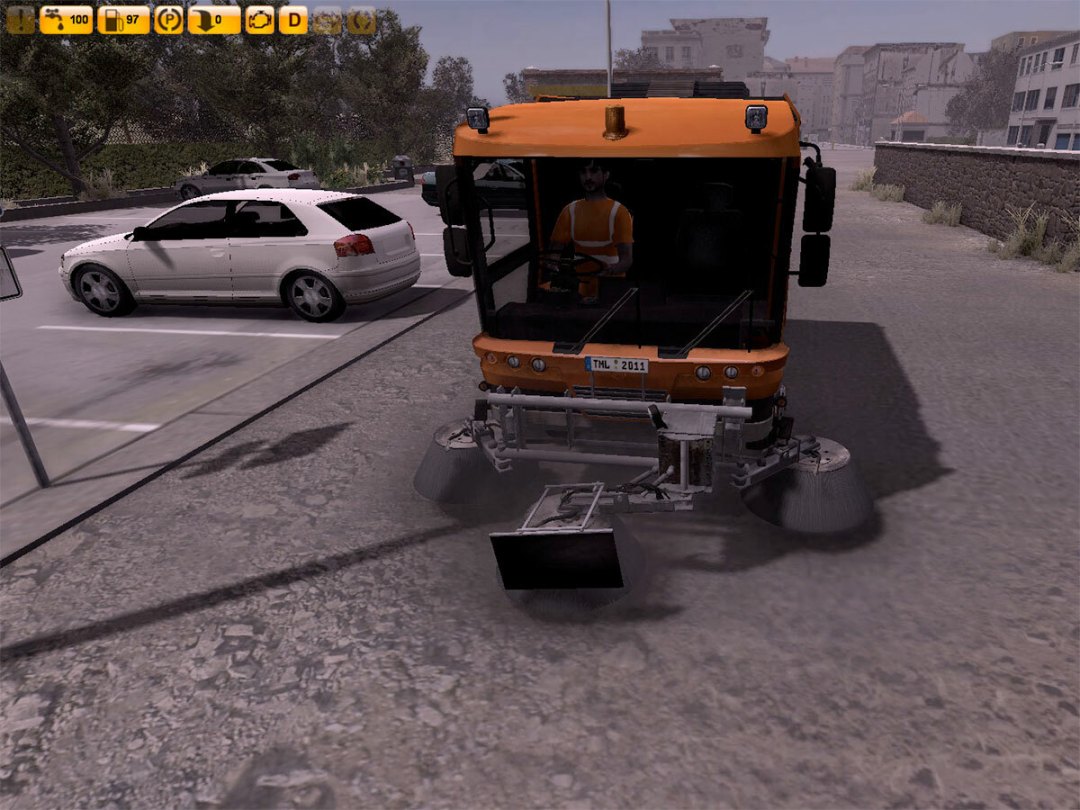 You've come first place in every match, your kill/death ratio is 5:1 and you've unlocked every achievement worth unlocking. Finally, you can take a break from gaming and conquer some real-world challenges.
But wait, there's one genre you've overlooked – the magical world of simulators. Carry out real-life actions from the safety and comfort of your own home. You can be a lowly legal assistant by day… but in your time off you're one of the finest virtual civil engineers in the land. Or, you know, a bear.
Not sure where to start building your new life? Try these…
Robot Vacuum Simulator 2013 (£free)
Touted as "the most realistic vaccum simulator ever", Robot Vaccum Simulator 2013 gives you the chance to experience the thrilling lifestyle of a Roomba-like robotic vacuum cleaner. Offering single and dual-player modes with a fully open world and promising "the greatest moment in gaming history," there is simply (and literally) no competition if you want the very best videogame vacuuming experience.
Farming Simulator 2013 (£12)
Available on PC, Mac, Xbox 360, PS3, PS Vita, 3DS, iOS, Android and Windows Phone, there is literally no one on Earth who has an excuse not to take Farming Simulator 2013 for a spin. Wipe some virtual sweat off your brow after an honest day's work by growing your farm in any way you see fit. From rearing cattle to growing crops, you'll experience the rush of expanding your agricultural empire. The 2013 update includes chicken and sheep, as well as potatoes, so there's never been a better time to jump into a combine harvester. We'll bring the brand new key.
Goat Simulator
This requires absolutely no explanation. You will simply buy it, and lose yourself in its sheer brain-blowing awesomeness.
Street Cleaning Simulator (£20)
Police aren't the only force keeping the streets clean. Hop into the seat of a dirt-busting street cleaner and keep your turf free from litter. Avoid pedestrians, weave in and out of traffic and rack up adoration of the public with your mighty arsenal of three high powered brushes and powerful water jets. Street grime doesn't stand a chance in Street Cleaning Simulator 2013 (or Kehrmaschinen-Simulator to give it its delightful German name).
European bus Simulator 2012 (US$20)
If you're more of a people person you'll definitely want to get behind the large wheel of your very own meticulously recreated bus. Your domain is the fictional German town of Freyfurt where you're tasked with getting zombified members of the public from point A to B. With 450 stops over six town areas and challenges including hectic school runs, you'll be stretched to the upper limits of your vigorous training.
Surgeon Simulator 2013 (£7)
Your dreams of becoming a doctor might have flatlined years ago but that shouldn't stop you from saving virtual lives. Enter Surgeon Simulator 2013. Quite possibly the hardest game we've ever played, you'll be helplessly butchering patients and making their predicaments a whole lot worse in no time. Imagine trying to play Operation while under the influence of heavy sedatives and you've barely scratched the surface. Good stuff.
Woodcutter Simulator 2013 (£10)
A magnificent beard, red flannel shirt and primal urge to fell nature, one trunk at a time. If you're the owner of all three of these then you owe it to yourself to pick up a copy of this wood cutting sim. Featuring all you need to chop down and transport a truckful of timber, it's the first and only tree cutting sim you'll ever need.
Bear Simulator (£15)
Our rippling muscles and copious amount of body hair make Bear Simulator a redundant title for us, but for everyone else there's no better way to step into the huge paws of a salmon-eating, honey-swiping beast. Stroll around on two legs if you like, or run around on all four. Either way, you're king of the forest and ain't nobody gonna mess with you.
Cart Life (£free)
If you've ever wondered what it's like being a street vendor then this is the sim for you. With glorious 8-bit greyscale graphics and a funky soundtrack to boot, Cart Life will take you on a journey through the highs and lows of selling goods on the street. Tweak your prices, pimp out your stand and keep on top of your stock. Buying questionable hotdogs on street corners will never be the same.
Update: Cart Life creator Richard Hofmeier has pulled the game from the Steam Store and has instead made it open source and available to download for free from his own website. It's currently down (presumably due to high load) but will hopefully be up and running again soon.
Ski Region Simulator 2012
While Ski Region 2014 doesn't exist, we like to think it's because the 2012 version got it spot on. Show off your technical and managerial skills by maintaining and expanding your very own mountains and villages to ensure your ski resort is top of the pile. Keep on top of the snow with authentic snow groomers and expand your resort to keep those hard-earned skiers happy. Made by the creators of Farm Simulator 2013, as if you needed further recommendation.
Viscera Cleanup Detail (US$7)
After you leave an FPS level covered in blood, guts, bullet casings and brains, we bet you've never once given a single thought to the poor sod with a bucket and mop who has to clean up the aftermath. Well now you can be that poor sod. Mediocrity awaits.
Rock Simulator 2014 (£TBA)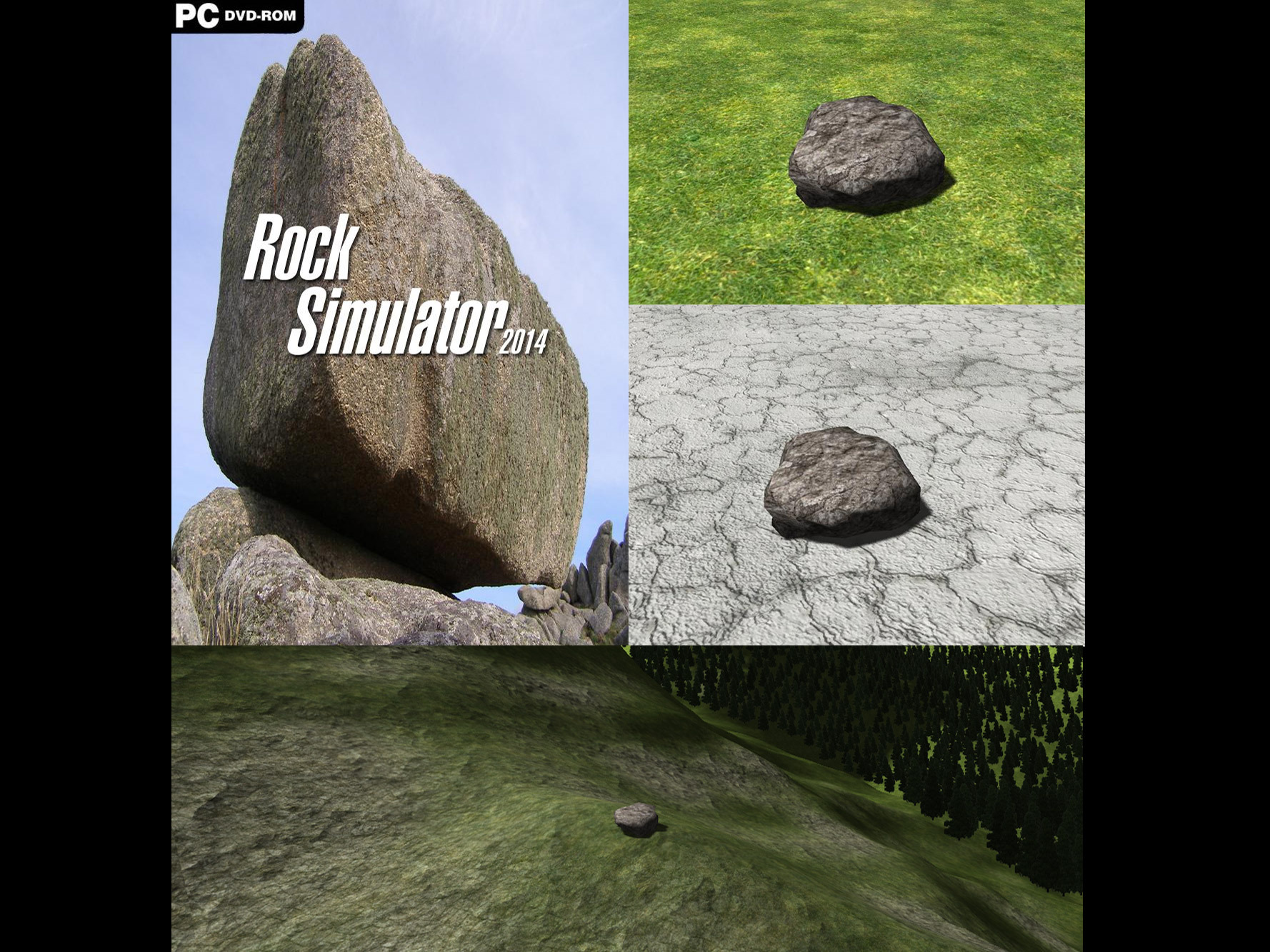 Sadly this game doesn't involve pumping iron at the gym for five hours before administering a People's Elbow to your long-time spandex-wearing rival.
Instead, Rock Simulator has you staring at dozens of beautiful rocks in various environments from grass plains to salt flats.
And that's it. You're not a rock. You're not a wolf, You're not a bear, or anything in between. You're just an ethereal, bodiless being, who stares at rocks.
We're not quite sure what else to say, so we're going to stop now.
I am Bread (£TBC)
Just when you think things can't get any more ridiculous, there's this – a game in which you are a slice of bread, with the sole purpose of getting yourself toasted.
We're not going to say any more. Just enjoy the preview, and keep an eye out for a release date. We know you can't wait.
Goat Simulator MMO
Ok, look. Just look at this. It's a fantasy goat MMO. You can be a magician goat, a warrior goat, a hunter goat, or a freaking microwave on legs. We don't even know what to write anymore. Words are failing us.
(This will be added as a patch for existing owners of Goat Simulator).
What the… there's a freaking dinosaur in there too? We can't even
Höme Improvisåtion
Described as "The world's most fun and accurate co-operative furniture building experience", Höme Improvisåtion sees you, and up to three other players build all the flat-pack Scandinavian furniture you can think of.
Need instructions? Forget it. Who needs them anyway when you have a picture on the box to go by? All the pieces are standardised, meaning "any pole, fits in any hole". So if you want to stray from building something that resembles a table, and instead build an entirely new creation, you can!
Bathroom Simulator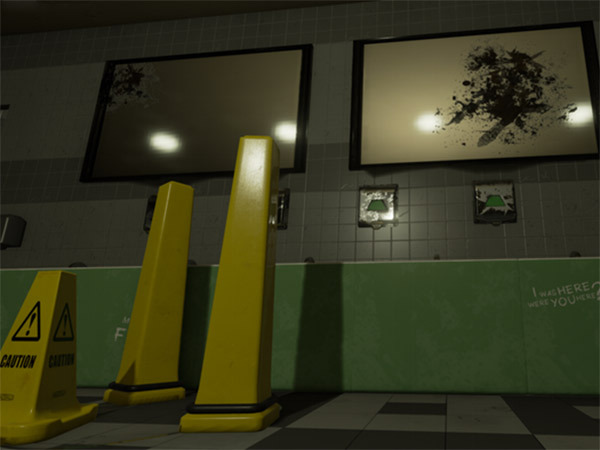 Home Bathroom, Filthy Subway Bathroom, Space Shuttle Bathroom, Upscale Hotel Bathroom, Porta Potty – all of these can be explored and interacted with. Beautiful 3D environments, realistic…. waste physics and the joys of exploration all await you in the latest this-doesn't-need-to-exist-but-we're-glad-it-does simulator.