The 10 best games of 2018 (so far)
Catch up on this year's must-play games before the autumn barrage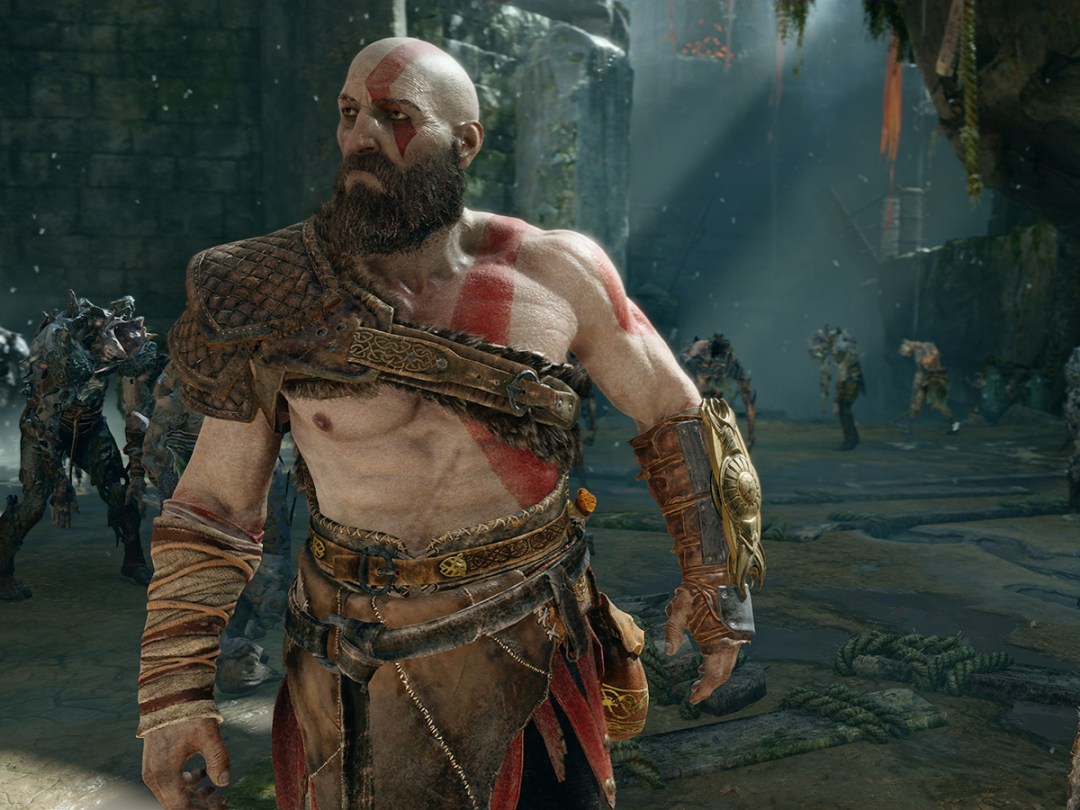 If you love video games, then the rest of 2018 looks spectacular, with long-awaited games like Red Dead Redemption 2 and Super Smash Bros. Ultimate leading the charge.
But truth be told, 2018 has already been pretty great for gaming. While Fortnite dominates much of the conversation these days, we've also had some awesome new experiences – including at least one game that we think will still be in the conversation for Game of the Year in six months' time.
What about right now, though? Well, if you're looking for the best of the best in 2018 (so far), these are the 10 games that have commanded our attention so far.
10) Jurassic World Evolution
Platforms: PS4, XB1, PC
What's this? A licensed game? It's true… and not the only one on this list, even. While Jurassic World: Fallen Kingdom might not have been the most memorable of big-screen blockbusters, Jurassic World Evolution is one properly engrossing game – and a smart use of the beloved property.
It's a park-builder, of course, and not the first one of these in the franchise – but Evolution does a great job of capturing the nostalgia of the original Jurassic Park with the familiar soundtrack and beautifully-rendered dinos. Balancing all the needs of your park (like security, ahem) and unlocking new inhabitants is entertaining, and the unlockable sandbox mode offers a nicely relaxing comedown once you've proven that you can run a dinosaur zoo right. You know, unlike those idiots from the flicks.
9) Ni No Kuni II: Revenant Kingdom
Platforms: PS4, PC
Studio Ghibli may no longer be involved, but just like the first game, Ni No Kuni II: Revenant Kingdom truly looks and feels like a joyous anime adventure transformed into an absorbing role-playing epic.
It's still delightfully strange, and that's a very good thing: this doesn't feel like another Final Fantasy. And it makes some big strides over the first game, with improved combat along with an extremely clever player progression system that's tied into the narrative. We'd still point you towards the original game to start, of course – but if you dug that one, there's plenty more to like in this gorgeous sequel.
8) Mario Tennis Aces
Platform: Nintendo Switch
Mario Tennis started to feel predictable the last couple entries, but Mario Tennis Aces gives the long-running sports series a welcome shot in the arm. As ever, it's a collection of the Mushroom Kingdom's finest volleying back and forth on cartoonish courts, but the new special shots shake things up.
See, the special shots bring a new strategic element to the proceedings, as a well-placed slam can literally break the opponent's racquet. But if they manage to block it, then you've wasted a heap of your energy for nothing. It really adds a lot to the game, plus a neat single-player adventure helps deliver some extra fun outside of the thrilling multiplayer showdowns.
7) Shadow of the Colossus
Platform: PlayStation 4
We wouldn't toss a port or simple remaster on a list like this, but Shadow of the Colossus is different. Yes, it works from the same base code as the PS2 original, but this absolute stunner sports an entirely new graphics engine that's sure to drop your jaw more than a few times.
As ever, this minimalist masterpiece finds you exploring across the vast and barren land to track down and destroy 16 enormous monsters. Some of the old flaws still rear their head in this edition, but thankfully Shadow of the Colossus still packs enough of an emotional punch to overcome any such issues.
6) Into the Breach
Platform: PC
Subset Games has gone two-for-two on can't-miss indie games: after crafting the wildly addictive (but brutally tough) FTL: Faster Than Light, they've returned with Into the Breach, another game that's very difficult to put down.
Into the Breach is a turn-based tactical game with some twists: each match takes place on an 8×8 grid, last five turns, and shows you the moves of your alien enemies. As a squadron of powerful mechs, your task is to protect the nearby buildings, mitigate damage, and pulverise the invaders. Behind the slick old-school pixel look is a seriously brainy strategy game that'll both ream you and ultimately feel pretty rewarding in the process.
5) Far Cry 5
Platforms: PS4, XB1, PC
Far Cry 5 has taken some flack for not really having anything to say, despite dipping its toe into the unique American fascination with guns and religion – and fair enough at that. But we still had a blast with Ubisoft's latest open-world shooter, and it's a wild one indeed.
Set in rural Montana, this beautiful blaster finds you trying to take down a religious cult that's forcibly recruiting the locals. That said, we got a bigger kick out of exploring the terrain, savouring the emergent gameplay, buddying up with dogs and bears, and shooting everything in sight. It's no huge evolution for Far Cry, but still a great way to spend a bunch of hours.
4) Celeste
Platforms: Switch, PS4, XB1, PC
It's entirely possible that you've gone all year so far having never heard of Celeste: this little indie gem has been relatively under the radar, but we're here to tell you that it should be near the top of your to-play list this summer.
Celeste is a super-tough platformer about a young girl who decides to scale the titular mountain, and battles not only the challenging terrain and odd creatures but also her inner demons. You'll die often, but Celeste keeps things approachable by breaking its levels down into small chunks that you can try to master. It's an incredibly charming game.
3) Dragon Ball FighterZ
Platforms: PS4, XB1, PC
There have been so many mediocre Dragon Ball games over the years that we've frankly lost count (thanks Wikipedia), but Dragon Ball FighterZ breaks the mold – and it's an honestly fantastic fighting game for even casual fans.
FighterZ perfectly captures the over-the-top intensity of the source material, matching the classic anime in look and tone while delivering a fighting experience that's deep enough to appreciate but accessible enough for anyone to enjoy. It's a small miracle that this game is as wildly impressive as it is, but we're not complaining.
2) Monster Hunter: World
Platforms: PS4, XB1, PC
While massively popular in Japan, the previous Monster Hunter games always felt too niche for a wide Western audience. Well, much like Dragon Ball FighterZ, Capcom's Monster Hunter: World managed to leapfrog both its predecessors and expectations to become one of our most-played games of 2018 to date.
Monster Hunter: World is a bit more streamlined than past entries, focusing on the core loop of wielding enormous weapons and toppling even larger beasts – and then nabbing the loot and doing it all over again. World feels bigger and certainly looks more beautiful than the old games and provides unique thrills, especially in online co-op.
1) God of War
Platform: PlayStation 4
After a few years away and following the series' least-essential console entry, God of War had a lot to live up to as one of Sony's premier exclusives. Amazingly, it's even better than expected: this new God of War is the best entry to date and an absolute must-play PS4 game.
God of War picks up with Kratos years after he pummeled his way through Greek mythology. Now he's in a Norse setting, and more interestingly, he has a son named Atreus. Both are key to the battles here, as the combat gets a much more visceral edge thanks to new weapons and the over-the-shoulder perspective, plus you'll benefit from the kid's actions in the heat of the fight.
But really, it's the intensely beautiful world and gripping storytelling that set this God of War apart from the rest, delivering an enthralling quest that'll keep your hands glued to your controller 'til you see it through. There are some serious heavy-hitters on the horizon still for 2018, but we wouldn't be surprised if this still tops our list come December. It's that good.